March music madness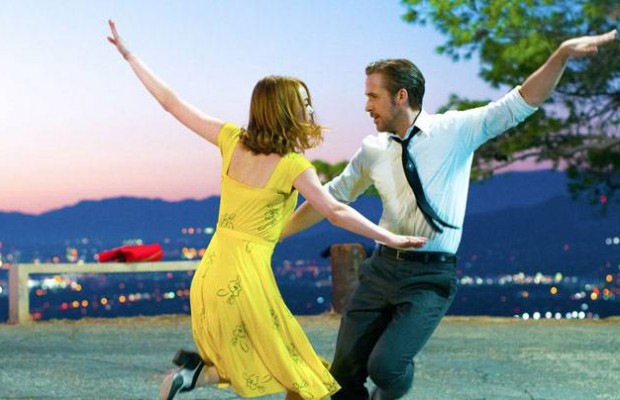 Although there are no more breaks for over a month, spring will be a little easier with songs to drown your sorrows to.
"Lovely Rita" by Birocratic- This month I have really been getting into chillhop, a genre of music that strips down to a combination of hip hop and electronic beats. This song is great to listen to when you are studying or just relaxing.
"Fun" by Troye Sivan- I hopped on the Troye Sivan train late, but once I started listening to his music, I couldn't stop. Sivan is the epitome of the Tumblr aesthetic with his indie style and color themed music videos. I love listening to this song whenever I'm feeling down and need a pick me up.
"City of Stars" by Ryan Gosling and Emma Stone- I really liked the "La La Land" soundtrack even though Emma Stone and Ryan  Gosling can't sing very well, in my opinion. The soundtrack combines the classic Broadway style with lyrics that relate to everyday life. If you are looking for a duet to listen to, this is it.
"I Mean It" by G-Eazy & Remo the Hitmaker- To be honest, this is one of the few G-Eazy songs I actually like because of his conversion to the pop genre. But in typical G-Eazy style, "I Mean It" exudes confidence making you feel better about yourself. Pump up your day with this catchy hip hop song.
"No Scrubs" by TLC- Girl Power! TLC preaches the importance of being your own woman and not depending on a man that is using you. Experience a throwback to the 90s in this fun upbeat pop song.
"Green Light" by Lorde- My queen, my Lorde and savior is back! Despite not having released an album since 2013, Lorde finally released a new single, music video, and album cover. "Green Light" starts off similar to Lorde's first album, "Pure Heroine," with chill, darker pop sounds and Lorde's low, haunting voice, but quickly speeds up into a brand-new, upbeat and dance-worthy track. Lorde keeps the same young, indie-kid sound, but she adds a new, passionate sound to her music.
"Love" by Lana Del Rey- "Love" has been Lana's biggest hit since "Young and Beautiful" in 2013, meaning that she has surpassed her biggest peak so far. "Love" is a beautiful song, and her music video is nostalgic of her "Born To Die" era , where she captured that Old Hollywood style. Despite Lana Del Rey's usual dark undertones, "Love" is more of a song to slow-dance to. It still has the Lana Del Rey, vintage style, but it's also happier and new.
"3WW" by alt-j- As with Lorde and Lana Del Rey, alt-j's new song is a pleasant surprise for the beginning of March. It's a chill, late-at-night song, and although it feels more indie than rock, alt-j is still an indie rock staple.
"Deadwater" by Wet- Wet's lead singer, Kelly Zutrau, has a beautiful voice. It's so haunting and bittersweet, that any Wet song will have you break down in tears. "Deadwater" is a deep breath, with calming chords and poetic lyrics.

10. "Pillow Talk" by Wild Child- "Pillow Talk" is a feel-good song that instantly brings you back to a coffee shop with the love of your life. It's cute in an indie way, and it's travel music. You bring your ukulele and a friend and you can sing it anywhere.