MSU is the latest victim of gun violence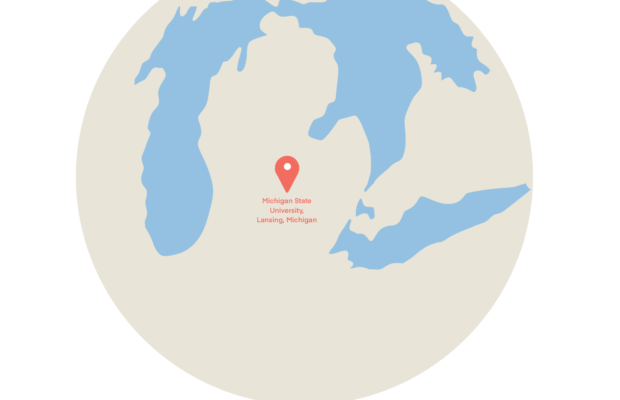 Just before 8:30 pm on Monday, Feb. 13, gunshots were heard coming from Berkeley Hall on the campus of Michigan State University in Lansing, Michigan. 43-year-old Anthony Dwayne McRae had released fire in the popular lecture hall killing two. McRae then left Berkeley Hall to release fire in the Michigan State student union building, a popular common area for students, killing a third victim. When authorities were called, McRae fled and died of a self-inflicted gunshot wound off campus.
MSU's initial response to the attack was a "shelter-in-place" alert, which was distributed via email. McRae was then caught on campus surveillance cameras around 11:00 pm and those photos were then distributed to the public at 11:18 pm. According to MSU police, just 17 minutes after the release of the photos, a tip was called in identifying McRae, leading officers to his location.
While the motive for the attack remains unknown, an investigation revealed that McRae had a plan to attack a variety of other locations including two other schools, a warehouse, fast food restaurant, discount store, employment agency and a church.
Arielle Anderson,19-years-old, Brian Frazer, 20-years-old, and Alexandria Verner, 20-years-old, were identified as the deceased victims of the attack. Two of the other five injured were Chinese exchange students, whose families have been contacted through the Chinese Consulate in Chicago. Of the other three victims, only one has been identified as Troy Forbush, after he made a post about the incident on social media.
After Forbush was discharged from the hospital following a bullet to the chest, he posted on Facebook about his experience. Forbush wrote, "I live in support of my four fellow Spartans whose lives are forever changed, as mine is as well. There was a time when I used to dream of getting into this school— now, I represent it. My world has been turned upside down so suddenly but I refuse to be a number, a statistic." Forbush continued, "Alongside my family, friends, community, university, & state government officials, we will enact change. I have a long journey of recovery ahead of me. This is only the beginning. Rest in power Alexandria, Arielle, and Brian."