"Night Stalker" shocks and informs audiences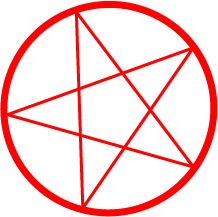 "Night Stalker: The Hunt for a Serial Killer" is a dark, deeply disturbing Netflix documentary series that details the gruesome murders of Richard Ramirez.
Set in California in the mid-80's, the series covers the extensive detective and community work that led to Ramirez' 1985 arrest, namely with interviews conducted by Detectives Gil Carrillo and Frank Salerno. However, the bulk of the content is focused on the devastating crimes that wreaked havoc across the Golden State, and captured the attention of the rest of the world.
One of the most gruesome aspects of the series is the graphic content. Anastasia Hronas, who was six years old when she was kidnapped and assaulted by Ramirez, offered a gut-wrenching and emotional interview about her traumatic experience. Her recount covers the event minute by minute, and is extremely difficult to watch. There are also many instances in which photos of the victims' crime scenes are shown on screen. With no disclaimer, this can be extremely triggering imagery for some viewers. Of course it's understandable to expect gore in a documentary about a serial killer, but it's still critical to be respectful of the victims and their privacy or give a clear and detailed content warning before each episode. All in all, viewer discretion is inarguably advised.
On the other hand, the series did an excellent job of allowing victims' family members to speak out about their experiences. Ramirez tore countless people from their families and if there is one thing they deserve, it is an avenue to share their grief with others who may have gone through something similar. The ongoing trauma and pain the families are still going through is evident in their interviews, with many tearing up or expressing their confusion and disgust at Ramirez. There will never be anything that will make what happened to them and their loved ones okay, and there is nothing that can undo it. But sometimes sharing experiences can be healing, even if only a little.
As a whole, "Night Stalker: The Hunt For A Serial Killer" is a detailed and investigatory look at a killer who was, and still is largely and disgustingly glorified by the media, with fan accounts for Ramirez still active. By allowing victims to speak out, audiences can more accurately judge who Richard Ramirez was: a pedophile, rapist, kidnapper and murderer who caused immeasurable suffering, and should never be romanticized in any form.