Student athletes stick with their sport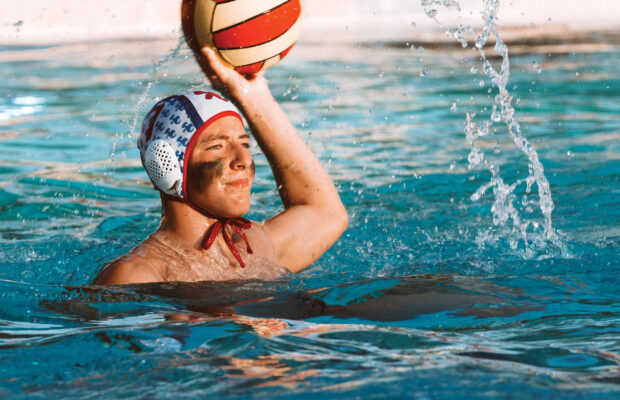 While not all student-athletes choose to participate in NCAA (National Collegiate Athletics Association) or NAIA (National Association of Intercollegiate Athletics) athletics in college, many athletes yearn to continue their dedication and drive to their respective sports. From hard practices to getting into contact with different collegiate coaches, several NPHS student-athletes are willing to take on a new athletic challenge in the next chapter of their life: college.
A seasonal runner, Ailish Hawkins, senior, will be looking forward to continuing her running career on the track and field and cross country teams at UCLA while majoring in biochemistry. After Hawkins graduates from NPHS, she could not imagine herself ending her running career in high school. "I still like [running], and I don't want to be done running just because high school is over," Hawkins said. "[Running] definitely does kind of take a lot of your time, and [I am] choosing to work hard at it for another four years just because I feel like I'm not done. I haven't given everything." Aside from running within the PAC-12 conference (and soon-to-be Big 10), Hawkins would be eager to explore Westwood and LA with her teammates. "[UCLA] is a big school, and there's so much to do," Hawkins said. "That said, I am excited I am about to be living in LA. There are lots of cool things to do there."
Having fostered a love for the sport, Levi Cook, senior, has been playing water polo for the past ten years. Cook is excited to continue his athletic career at the Division III level while studying kinesiology at California Lutheran University (CLU). Cook's water polo career would not exist if he did not see his older brother play when he was younger. "I would always go and watch his practices," Cook said. "After that practice, I immediately fell in love with the sport and still am to this day." Since picking up the sport, Cook has been able to travel across the world and has had the opportunity to meet like-minded individuals. "I've been able to travel from many places in California and the United States to even as far as Canada and Italy just for water polo," Cook said. "I have also been able to make lifelong friendships and bonds that I wouldn't have been able to make without it." As he wraps up his senior year, Cook wants to continue his love for the sport, so he emailed coaches from different schools until he ultimately decided to continue his academic and athletic career at CLU. "I committed to CLU because they have an excellent kinesiology program and are the top Division III school for water polo," Cook said.
After discovering the sport in the 3rd grade, Robinson's love for volleyball has never faded. "My favorite part about volleyball is the competitiveness and the team. I love hustling all over the court and wanting to crush a ball into the floor. It's the best feeling ever," Robinson said. "Everyone in volleyball is always competitive, and I love it."