Students share unique Thanksgiving traditions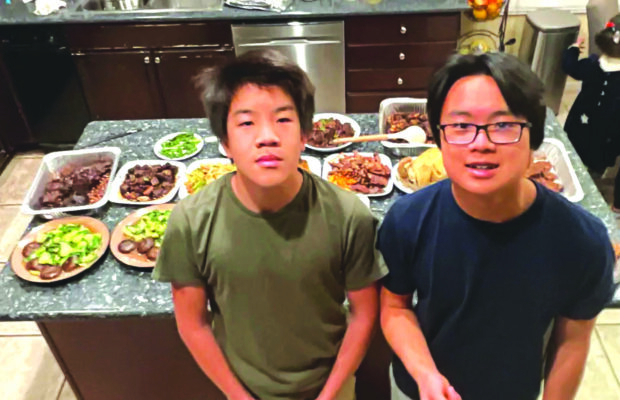 Thanksgiving is a widely known American holiday which usually falls on the third Thursday of November. The most iconic aspect of this tradition is the typical Thanksgiving Dinner. This includes stuffing, cranberry sauce, mashed potatoes and of course, turkey. However, there are many unique traditions that have come to form over time. They can range from simple changes in the traditional Thanksgiving meal to large vacations and unique routines.
Some of these unique traditions involve the whole family and will create memories that can be passed down from generation to generation. One such tradition is to have all attendees sign a plain tablecloth which, after this is done for years, can be passed down as a family heirloom. In addition, if there are family members who enjoy cooking, you could have them look through the family cookbooks and come up with new recipes, which can then be made the following year.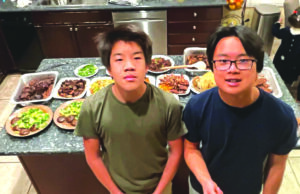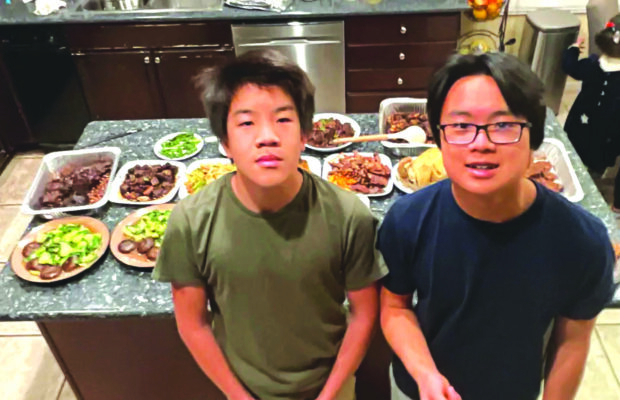 Duck, Duck, Goose – Charlie Hong, sophomore, said that his family began eating duck this year when they could not get turkey. "My mom didn't feel like getting turkey so we got duck and rice instead. I like the food. I'm excited," Hong said. He also enjoys spending time with his family. "We stay at home but sometimes my grandparents are here too," Hong said. Hong typically celebrates Thanksgiving with family friends. "It's usually just a friendsgiving with other family friends, not a classical American Thanksgiving," Hong said.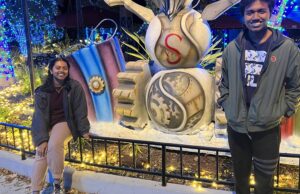 Explore! – Nithilan Jeyakumar, sophomore, says that instead of having a Thanksgiving dinner, his family uses the holiday and week off as an opportunity to travel. "My family just goes to places during the time like Six Flags, Universal Studios, or Disneyland," Jeyakumar said. Jeyakumar moved from Canada a few years ago and isn't used to American Thanksgiving traditions. "Canadian Thanksgiving is during a different time," Jeyakumar said. "It's in October." He also said that even though Thanksgiving isn't his favorite holiday, he enjoys it due to the vacations his family embarks on. Over the past few years, Jeyakumar and his family have created forever lasting memories from this unique tradition.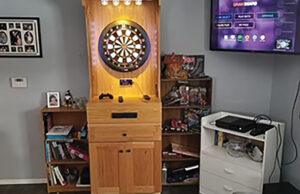 Boom! – Nathan Porter, junior, celebrates an eventful Thanksgiving with a lot of his extended family that stay the week of Thanksgiving. "[My cousins] will stay over and we like to wear flannels…. and they also bring fireworks, since they think it's like Fourth of July," Porter said. Then, when Thanksgiving finally comes, Porter and his family all pitch in to prepare their dinner and have a friendly dart competition and pie throwing competition afterwards. "I'm not really a fan of darts. But it's actually kind of fun to have a competition against your family and the prize is a pie," Porter said. Porter's Thanksgiving meal consists of lobster, turkey with stuffing, mashed potatoes, and more. Porter is looking forward to the one week Thanksgiving break and is excited to take a week off from school.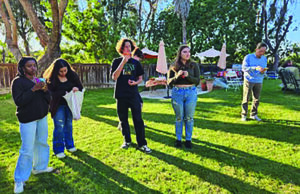 Gather – Jacob Bonn, senior, goes to a large gathering of ten or so other families every year in San Diego. "So we do this in San Diego at a family friend's house which is very tall and has a huge backyard," Bonn said. He says this tradition first started decades ago with his grandparents. "They started when my grandparents were in high school. And since then, more families have been added to the pool and it's just kept expanding," Bonn said. For the Thanksgiving dinner, they have around 15 dishes for the large gathering of people. "So [the food] varies because we have so many different families. We have the typical turkey and potatoes, but we also get plenty of Indian food and African food sometimes," Bonn said. Bonn enjoys the variety of people at the gathering."My favorite part of this gathering is meeting new people and having conversations with people from around the world," Bonn said.