Students showcases skills at Talent Show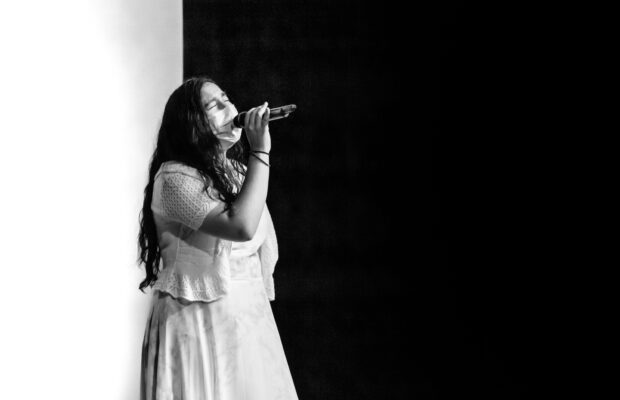 With a 300 dollar prize at stake, students of NPHS had the opportunity to show off their talents, whether that be singing or an entire Dance Dance Revolution routine.
After singing a rendition of Easy On Me by Adele, as well as the complementing piano part, Allie Mohelnitzky, sophomore, emerged the winner. Mohelnitzky began learning the piano piece months before the show. "I played it whenever I had the time to. And then I heard the talent show was coming up so I began learning how to sing with it, "she said.
Mohelnitzky's interest in singing sparked after witnessing a chorus performance. "I was in first grade when I started choir. I've been doing it ever since,'' Mohelnitzky said. No stranger to performing, Mohelnitzky hopes to share her talents on Broadway one day, but first, the sophomore has other plans. "I want to pursue singing. I want to pursue musical theater throughout college," Mohelnitzky said.
Alex Carter, senior, also sang on Friday's show choosing a piece from the Broadway Musical, Mean Girls. To prepare, Carter practiced the song, even adding a special element. "I even started trying to learn choreography for it just so I could get a good stage presence," Carter said. As for advice to students wanting to perform in future shows at NPHS. "I would say always have confidence. I think it can get you literally everywhere and anywhere. If you believe in yourself. Others will believe it." Carter said.
Some of the performances from Friday's show carried a deeper meaning, especially for Keeva Kerrigan-Mize, a senior, who sang Lifeline by We Three. The song is about the struggles of mental health. "I've been struggling with my mental health this year. And part of me wanted to bring awareness" Kerrigan-Mize said. The senior had to improvise along the way to the stage. "I practiced for quite a few weeks beforehand. To make sure I didn't get anything wrong. I couldn't find a karaoke version. So I had to make my own track." Kerrigan-Mize said
As for the prize money, Molhelnitzky has some fun plans, "I was thinking of putting it towards getting a car because I would love a car, I got my permit," Mohelnitzky said.