The 95th Oscars had some surprising winners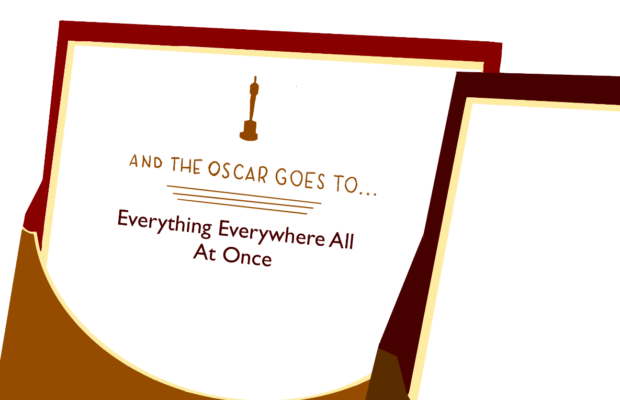 I am not an expert on movies, but I do enjoy watching them. I enjoy the drama, costumes and emotional lines that make movies memorable, and I especially enjoy the movies I love getting recognition at the esteemed award show, the Oscars. The 95th Oscars took place on March 12, and after years of obsessively watching the show, I can confidently say that this year had some of the most unexpected wins (and loses) that I have seen.
It was a good year for movies. "Everything Everywhere All At Once" (EEAAO) won seven out of eleven times this year, making the film the most awarded film of all time, with over a hundred awards across every award show.
I loved EEAAO. I found it to be incredible, with an emotional plot so deep it took the viewer a while to catch on, and I'm not shocked with how much well deserved praise it got. Michelle Yeoh won the award for "Best Actress," which was not shocking nor undeserved, and there were other awards, like "Best Original Screenplay" that I couldn't imagine going to any other movie. Despite my love for the movie, there was one particular award that I didn't agree with.
For the Best Actress in a Supporting Role award, Angela Bassett from "Wakanda Forever," was predicted to win, but ultimately lost to Jamie Lee Curtis from EEAAO. As mentioned, I loved EEAAO, and I loved Jamie Lee Curtis in that movie, but I felt that Stephanie Hsu from the same movie should have won instead. Curtis, at least in my opinion, did not have a significant enough role in that movie to really even be considered a supporting actress. She's a fantastic actor, but there were so many other movies from the past that she should've been considered for. I also didn't feel that Bassett should have gotten the award, but frankly, I am biased because I was horrifically disappointed by "Wakanda Forever," as it was, for lack of a better word, weird and underwhelming.
"Elvis" didn't win once. Not once. The movie itself was good, but Austin Butler, the lead actor, was incredible. He was so incredible that I would have liked to have seen him win Best Actor over Brendan Fraiser from "The Whale," since I think the role of Elvis was likely much more difficult, and he blew it out of the water.
One movie that also didn't win at all was "The Fablemans," and while this might be controversial, I am not mad. I am surprised, as Steven Spielberg is, well, iconic, but the movie was subpar. It's a true story about his life, but I felt it highlighted far too little of his journey to being a director and far more about his mother cheating on his father, which while tragic, felt irrelevant. The bits and pieces he picked to showcase about his life just seemed disconnected from his legacy as an incredible director, and the parts I did like weren't expanded upon. When asked about how I felt about that movie, I like to say that "the movie started with him wanting to be a director and ended with him still wanting to be a director." So yes, I am happy it didn't win. I love Spielberg, but this wasn't his best work.
Guillermo del Toro's "Pinocchio" won Best Animated Film, and although it was not my pick ("Turning Red" was), it was a fabulous movie with incredible clay animation, so it's understandable. The animated short, "The Boy, the Mole, the Fox and The Horse" won Best Animated Short Film, which almost had me in tears. The children's book was such an emotional take on how to be yourself, and I grew up crying over the gorgeous drawings by Charlie Mackesy, so to have seen it win an award was so touching.
When Ke Huy Quan won the Best Actor in a Supporting Role award for EEAAO, it was by far the happiest moment of the night. This award was presented at the beginning of the night, but it was the pinnacle moment. I think most can agree, whether they liked the movie or not, that he deserves the world and seeing him win an Oscar after decades of not acting was just what the audience needed to start the show out.
It was a good movie year as I mentioned, and I'm excited to see what the next year will bring, and which movie will be the new "Everything Everywhere All At Once."