The Child Welfare System impacts youth nationally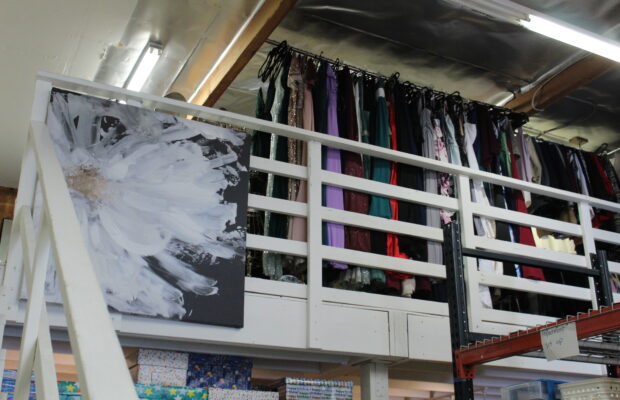 The child welfare system is overwhelmed. In this system, a minor who has been taken away from their biological parents is placed in an institution, group home, relative placement, or private home of a state certified caregiver. Those working to preserve the physical and emotional safety of youth are currently fighting a lack of community resources, education and awareness. One out of every seven children in the United States has suffered from abuse or neglect, amounting to around 391,000 youth that the system is responsible for protecting. However, several child welfare workers are struggling to maintain the best interests of children as they work through a system full of barriers.
FOSTER YOUTH
"Warning" is not a common idea within the foster system, as many youth are often stripped away from all they know. Courtney Price-Dukes, former foster youth, entered the system at age twelve. "While I was at school, I got called down to the office, and there was a man there from CPS. He told me, 'You're not going home, it's not safe for you to go back home, but there was no warning. I felt unprotected while they were trying to protect me because there was a lack of communication," Price-Dukes said. "The reality is a lot of social workers are overbooked. They don't have the time to really get to sit down and know their cases. In some ways, I felt like I was just a number."
Growing up, Kristen Thomas' experience as a foster youth isolated her from her peers. "Being in foster care, there's already such a target on your back of being different. And you have so few normal experiences. It's really hard to see your friend's parents drop them off a special lunch or come visit them," Thomas said. "By the time I was eight, I had my first suicide attempt, because life at home was so unbearable…  I didn't even know what suicide was. I would go to school, and I would just sit there, I would just cry, and I could not function. They would sit me out on this little white step by myself until I could calm down because I was seen as a distraction."
Though most children receive support from their families as they move through grade school and transition into adulthood, many foster youth struggle to find that support once they age out of the system. "If they don't have the right support, they're probably not going to make it… and it's not their fault, their poor nervous systems are still in fight [or] flight. It's really hard to settle down and feel safe enough to start building a life, especially when you don't have the backup that a lot of people have," Thomas said. 
Even years after trauma first occurs, it can continue to impact survivors. "I myself suffer with depression, anxiety, post-traumatic stress disorder, just a lot of things that maybe people wouldn't notice right away by looking at me. But if you were to actually sit down and get to know me and my story, you would just really understand how deep the stories run. My time in the system created a lot of attachment issues that become very clear through my relationships with others," Price-Dukes said. 
Children who have undergone trauma often suffer from behavioral challenges out of their control and receive multiple diagnoses throughout their childhoods. "Essentially what [the system] did was gaslight all of my trauma into trying to make me a better fit for a family. Instead of a family coming and meeting my needs, I'm having to fit in," Thomas said. 
Rather than waiting for the consequences of psychological damage to surface in peoples' adult lives, Thomas believes that the prevention of pain and trauma from afflicting youth in the first place should be a priority. "We spend so much time trying to help all these people- the homeless and the addicted," Thomas said. "But we have all of these children that… We could have been preventing [that from] being their story." 
Though she understands the challenges within the system, Price-Dukes is hopeful for the future of child welfare. Through advocacy, she is working to increase foster youths' chances of success in life. "The children in the child welfare system are not bad kids. They're not anyone less deserving of love than someone who was not in the foster care system," Price-Dukes said. "Their past has been reflected in their current attitude, behaviors and actions, but that doesn't mean that they don't deserve a happy future just like everyone else." 
FOSTER FAMILY
Nine years ago, after realizing her mission aiding youth was not done, Amy Spence was inspired to start fostering. "[Fostering] has been something that has blessed our family. This has been our ministry from the very beginning. Our own children have learned how to love hard and love fast," Spence said. "When [foster children] leave, we've also learned how to grieve well. It's made us more compassionate to people from different backgrounds and different life experiences and it's made us grateful for what we have."
Looking into the foster system through an outside lens, many people build their own perspectives of what the people within are like. Straton Hamer, sophomore and foster sibling, finds that many are simply misunderstood. "Some misconceptions are that all the foster children are gonna be bad, misbehaved and horrible kids when in reality most of them are just quiet and shy but overall good kids," Hamer said. "Another misconception is that all the parents that the kids get removed from are bad people when in reality they just have problems that they can't handle on their own and they just need more help and care." 
Understanding that the foster children will not be theirs forever can be one of the most difficult parts about foster parenting. Maggie Anderson, foster parent, recently faced this challenge when her foster children were reunified with their biological family. "The hardest moment for me was having to strap her into the social worker's car while she was yelling, 'Mommy, mommy, mommy,' and reaching for me," Anderson said. "We never tell the kids to call us 'Mom' or anything, but this is a kiddo who in her conscious life had never experienced a parent… That's just what came out of our mouth."
Going into foster care, Spence hoped her relationships with childrens' biological parents would be more positive than her experience later revealed to her. "I thought that the families that they were taken from would be more grateful that [their children] were being taken care of and loved on. But when a child gets taken away that parent is in such a panic, because even if they've made bad choices, they love their kids. And so instead of using me as a resource, I've often been seen as a threat," Spence said. 
After seeing how trauma can inhibit children from simply playing in the park or singing, Anderson appreciates having the ability to welcome foster youth with loving arms and create space for them to overcome painful childhood experiences. "We get to be a spot of love, joy and hope for these kiddos. [We] set those positive examples and show them what unconditional love looks like and what being safe looks like. And that's something that even after they leave, they can carry with them for the rest of their lives," Anderson said. 
Though her time as a foster parent has not been short of challenges, Spence has loved every child who has come into her home as her own. "I like to think I don't just have four babies, I have lots of babies. They just have become part of our family. And every time your heart breaks when one leaves, you realize your heart can still go back," Spence said. 
SOCIAL WORKERS
Much frustration with the system is directed towards social workers. As a foster youth, Miranda Gonzalez once regarded them as "the bad guys." Now a social worker herself, Gonzalez sees how systematic flaws go beyond the power of employed individuals. "Child Welfare social workers are very overworked. There's a very high turnover… [Sometimes that] leads to not doing thorough investigations. We operate on very state mandated requirements," Gonzalez said. 
Generally, after Gonzalez receives a case, she is given ten days to go out. The case must be closed within 30 days. "…These numbers kind of interfere with [our] ability to truly work with families because things take time… There are services that will take months… and it really makes it hard for us to ensure safety," Gonzalez said. 
In order to become a social worker in Ventura County, one must have a Bachelor's degree. However, the degree is not required to be in social work specifically. Maggie Anderson, foster parent, is currently obtaining her master's degree in social work. "A lot of [social workers] are not experienced in child welfare or mental health care systems," Anderson said.
Even with the social workers' efforts to support each child, the high numbers prevent them from providing every child sufficient help. "Kids become numbers… We have to advocate 10 times harder for these children," Anderson said. "You have to call and call and call to get a response… As long as that kid is not dying, they're not coming to your door." 
After neglect or abuse is reported, social workers undergo a process including family investigation, discussion with supervisors, and the application of Structured Decision Making. "A lot of our policies… are not within the best interest of the child, [they're] only within the safety of the child," Gonzalez said. "There are times where we remove kids from a home and we place them into a foster home, and those kids don't want to go back. But because these parents have demonstrated safety or done what we've asked them to, we still put these kids back."
RESOURCE PROVIDERS
Advocates enhance the voices of children who experience neglect or abuse. Heather Abbott-Gonzalez, child advocate at the Ventura County Family Justice center, works with children endangered by family members. "The system is overloaded. Keeping families together is their number one goal right now," Abbott-Gonzalez said. "Kids [are] coming in black and blue and being returned back to their home… We don't have places to put them, or enough resources to take care of them."
60% of foster children are removed from their homes due to neglect, and providing for all those in need of resources can be harrowing. However, multiple organizations have emerged to help. Jessi Bierling is the associate director at James Storehouse, a Newbury Park resource facility.  "With neglect it's not always that parents are necessarily not loving… It's that they don't have enough money to be able to care and meet basic needs. A child often enters foster care simply because they live in poverty, which is devastating."
In cases of domestic violence, when children are left in unsafe households, consequences may arise through violent behavior. Recently, Abbott-Gonzalez visited the Camarillo Juvenile Youth Correctional Facility. "95% of the kids that are there are victims of child sexual assaults. Maybe we're not proving [abuse], and taking kids out of the home when they should be taken out… Kids are offending [before they are removed from abusive households], and then they're getting locked up," Abbott-Gonzalez said. "[We] really need to believe our children when they tell us things." 
Many of these working to improve child welfare believe that the system calls for extensive reformation. "In a lot of our systems that we've outgrown, we need to do an overhaul and truly get back to the basics of helping families and children," Abbott-Gonzalez said. "Neighbors helping neighbors… As a community, talking about trauma, getting services for families that… need help, is 100% what's needed."