"The Stolen Heir" steals readers' hearts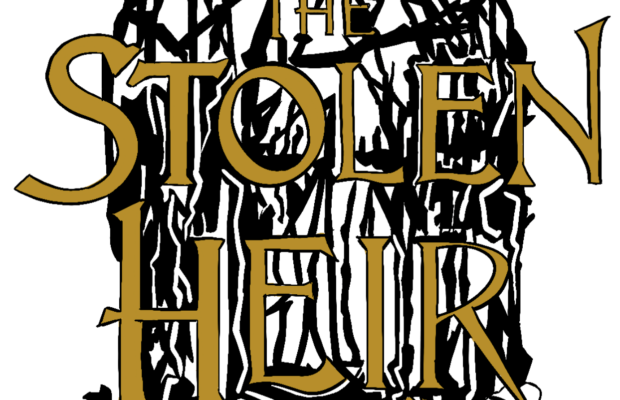 "The Stolen Heir" by Holly Black is a highly anticipated novel taking place after the events of the well-known "Folk of the Air" trilogy. Four years after the final book in the "Folk of the Air" trilogy was published, fans were elated to learn that Black was returning to Elfhame, the kingdom in which the novels occur, by writing a new duology that features many of her familiar characters.
"The Stolen Heir" focuses on 18-year-old Suren and 17-year-old Oak as they journey north through Elfhame on a quest that is not only dangerous but pulls at the memories and tragedies of Suren's childhood.
Before the main events of the novel, readers must know that Suren spent the first several years of her life placed under the loving care of two mortals, however, she had always felt a bit out of place amongst her 'un-family.' When she is about 10 years old, her cruel, biological, faerie parents abduct Suren and take her to a life spent harassed, abused and mocked before she escapes to live on the outskirts of both the mortal and faerie worlds.
Years later, Suren's life is changed when Oak, the charismatic heir of Elfhame, finds her, insisting that he requires her assistance on a quest that involves returning to Suren's homeland and bargaining with her ruthless mother. Wren begrudgingly agrees, and the two set off, forging a challenging relationship along the way.
Though "The Stolen Heir" may appear to be a fun story, I did notice several traces of much deeper issues that create a stronger sense of empathy for the protagonists. Suren spends much of the novel attempting to deal with the abuse she suffered at the hands of her parents while learning to accept that she is not the human that she was raised as and wishes to be. However, even though she accepts her non-human nationality, she also struggles to fit in with the fae around her. However, as Suren inevitably becomes more comfortable in her world, as well as with others, she becomes a much stronger protagonist, who is much more interesting to read about.
Throughout the entire novel, there were several twists and turns that kept me guessing until the last page. The ending was nothing like I had expected and left me with my mouth hanging open. "The Stolen Heir" is well-paced, and I found myself finishing the book in no time, wishing for more.
While I enjoyed "The Stolen Heir," there were multiple times when I was unable to help myself from comparing the plot, setting and characters to those of its forerunner, due to their similarities. Ultimately, the "Folk of the Air" series comes out on top due to being more detailed and entertaining.
It is undeniably challenging to write a spinoff to a series so popular and beloved, but despite competing with its predecessor, I believe that Black has done an adequate job of writing a sequel just as creative. Overall, I thought the story was well done, and I eagerly await the publication of "The Stolen Heir" sequel, "The Prisoner's Throne."