World Languages Center provides extra support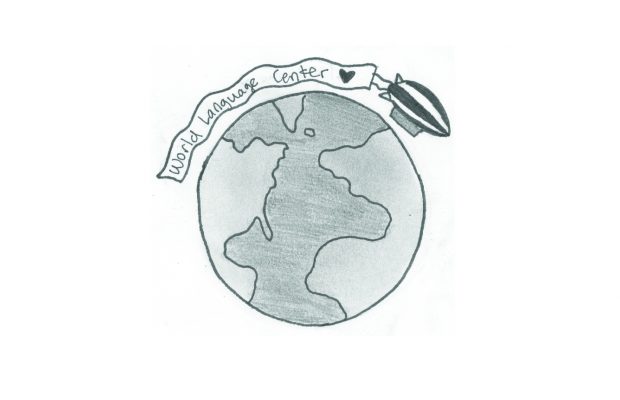 ¿Necesitas ayuda? The World Languages Center is the newest destination for all things foreign. Open since the first week of December, it offers tutoring Monday through Thursday at lunch and after school. About 30 tutors are available for Spanish, French, Chinese and American Sign Language.
Christéle Cazin, French teacher, hosts the Center in room B-29 and proposed for its creation. "Students definitely need ongoing support all year long. We have a lot of different levels and… to learn a different language is not necessarily easy," Cazin said. She speaks from experience, as she had difficulty learning English as a native French speaker. "I struggled so much to learn English that I feel that the more support there is, the better it will be (for students)," Cazin said.
When entering the center, students sign in and are assigned a tutor for their language and ability level. Ramya Ukkan, sophomore, tutors Spanish 1 and 2 twice a week at lunch. In order to become a tutor, she filled out an application and attended a training program. "Basically, (tutors) had to stay in (Cazin's) classroom for two hours and learn all of the materials and basic stuff to be a tutor," Ukkan said. Students are able to receive more attention from tutors than from a classroom setting, as Ukkan works with about two students during an average lunch session.
Charlotte Weymer, sophomore, attended the language center as a way to receive extra credit in her Spanish 3 class. "If (a student) went, (they) would be able to retake a test, and so I chose to do that," Weymer said. Although Weymer was not struggling in Spanish, she has since attended the center a total of three times due to its knowledgeable tutors and practice opportunities. "I really didn't need that much help, but it was nice practice," Weymer said. She notes that there are currently not many tutors for higher ability levels, recommending the center for those who need help in the lower levels.
Cazin has already seen the positive effects of the tutoring center in her students' performance. She advises that all students take advantage of this resource if they are seeking help. "Even if it's ten minutes, ten minutes can make such a difference on a grammar point or some similar concept that is confusing," Cazin said.