Students risk punishment for walking out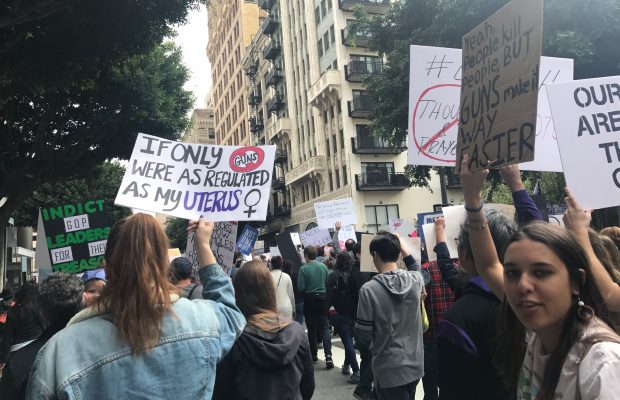 After a school shooting ended the lives of 17 people at Marjory Stoneman Douglas High School in Parkland, FL, students rallied together to protest gun violence. Around the nation, students have stood in solidarity with Parkland in one of the biggest student-led protest movements since Vietnam.
Last month, students held a 17 minute walkout to remember and mourn the victims of the Parkland shooting. Many students also attended the March for Our Lives in Los Angeles to push for more stringent gun control.
Students are mobilizing once again on Friday Apr. 20 for the anniversary of the 1999 Columbine school shooting where 13 people fell victim to gun violence. To join this national protest, Newbury Park students are planning to march to Peppertree Park at 10 a.m. However, NPHS principal Steve Lepire has threatened to give a Saturday School to any student that participates. The punishment of a Saturday School is normally given to students that either miss three full days of school or are late by more than 30 minutes three times. Since many students do not want to risk missing Prom this Saturday or being excluded from Senior Activities, they are deciding not to protest.
In 1969 Tinker v. Des Moines Independent Community School District, the Supreme Court upheld students' constitutional right to protest. According to the ACLU, once students leave campus, the school no longer has control over them (although many schools have consequences to prevent students from leaving due to safety concerns). Schools are not allowed to prevent students from leaving, force them back on campus, stop parents from signing them out or give additional punishments for protesting.
Will be updated as more information is available.