Calderwood copes with the COVID-19 outbreak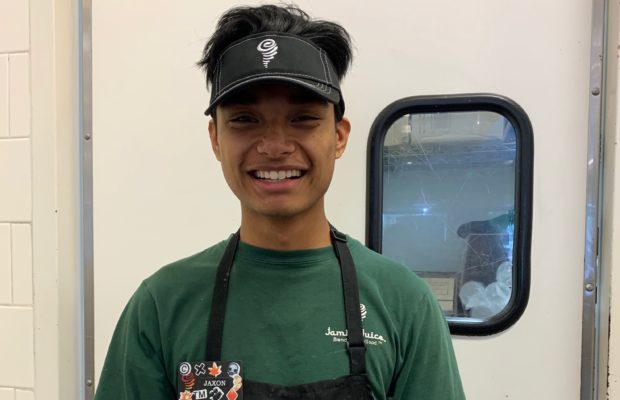 With spring approaching, students were looking forward to warmer weather, end-of-the-year activities and hanging out with friends. Jackson Calderwood, senior, was one such student. Calderwood found a routine juggling schoolwork, his job at Jamba Juice and a social life. But with the outbreak of COVID-19, all that has changed.
Schools across the country have made the shift to distant learning in response to the pandemic. Calderwood states that he is disappointed with the system so far. "I feel like this online learning is less motivating than a real classroom experience for students, especially seniors. In my personal experience for the first full week of online learning, I've been a lot less interested in school than when I was attending physically," Calderwood said.
Like many other students, Calderwood has been trying to find new ways to combat boredom while staying at home. "Quarantine is very hard for me and my friends… I try to stay occupied with all the time on my hands now and trying to find new interests to do while I'm stuck at home. The only time I'm out is to get food or exercise," Calderwood said.
Local businesses have also been affected by the virus as they have to face many new challenges. "My job is a little more difficult due to a lot of my coworkers not coming to work due to quarantine, so now two employees have to carry the load of what would normally be meant for four people," Calderwood said. 
Jamba Juice has implemented new policies to reduce the threat of COVID-19 at the workplace. "We have a whole new system of sanitation for [Jamba Juice] by repeatedly washing hands, using gloves and restricting the amount of guests allowed in the store at once… We have to sanitize everything every two hours and really make sure we don't expose any of our products," Calderwood said. Calderwood feels as though the extra protocol is not enough to stop the spread of disease. "Having to work with people who are coughing and sneezing all over the place without any proper protection really scares me and my coworkers," he said. 
The sudden threat of COVID-19 has presented new struggles to many people. "My work is still open, but hours have shortened, which [is] making it harder for me to pay off monthly car payments and credit card payments as well," Calderwood said. These struggles provide a glimpse into what our new reality is.