Christmas corrupts the holiday season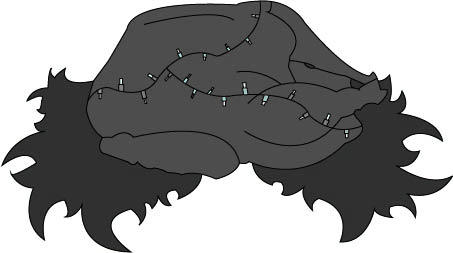 Each year, it seems as though Christmas is approaching earlier and earlier, knocking out  other holidays like Halloween and Thanksgiving. The haunting sounds of Jingle Bells ring sooner and sooner every passing year and commercial companies have decided to "celebrate" this holiday as early as October by bringing their Christmas deals and decorations to the stores. This push to selling Christmas themed items over-commercializes the holiday and leads to other holidays being forgotten.
One prime example is Costco Wholesale. Costco usually starts putting Christmas trees and other decorations up for sale beginning in October, before Halloween has even passed. Additionally, the Oaks Mall hangs up their large wreaths in early November. Radios and music apps started playing Christmas tunes WHEN. Spotify has "Christmas Hits" on their popular playlist list early on in November.
The United States struggles with over-commercialization of Christmas, using the Mall Santa, Elf on the Shelf and all sorts of presents as their platform to exploit the holiday for profit. By selling earlier every year, it only encourages this commercial business and diminishes the holiday even further. Christmas loses a large amount of its value when it becomes normalized in our society and not looked at as a special holiday.
As a result of the push for commercializing Christmas earlier, other holidays are losing importance or are flat out being forgotten. Many people ignore the meaning of Thanksgiving as they prepare for Black Friday to buy all their presents. According to Adobe Analytics, between Nov. 1 – Nov. 30, $98.8 billion has already been spent online during the holiday season. In addition, 40% of total holiday spending happens over Thanksgiving weekend. 
According to the Washington Post, many store franchises like CVS, Michael's and Bed Bath and Beyond carried little to no Hanukkah decorations in 2018, but had plenty of Christmas Decorations. Moreover, the fact that Hanukkah came before Christmas that year but there were no decorations even furthers this Christmas corruption. Many retailers forget the date and order Hanukkah decorations too late. With all the Christmas presence in stores, holidays such as Thanksgiving and Hanukkah don't get equal recognition and appreciation. 
Businesses have a perfect window to sell all their toys and decor: the day after Thanksgiving until Christmas, while still keeping Hanukkah in mind. Thus, people have time to appreciate Thanksgiving and Hanukkah before franchises bring up the big decorations. Retailers should take into consideration the importance and significance of these special holidays instead of jumping to Christmas sales, to increase profit.