CVUSD schools piece together a "puzzle play"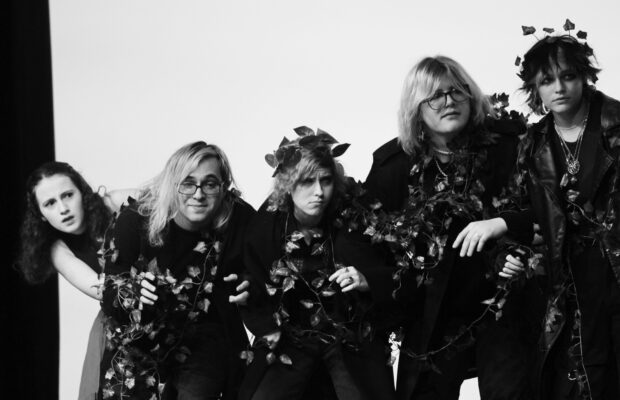 Bright energy, excitement and suspense burst throughout the dressing rooms when students from Newbury Park, Thousand Oaks and Westlake High School came together to perform their "puzzle play" of Shakespeare's "Much Ado About Nothing." As the curtains opened, faces lit up to see the unveiling of the brand-new collaborative event. The "puzzle play" is the merging of the schools' theater programs into one play,each school taking on one-third of the show. To balance out the proceeds, the show was performed one time at each school.  
Among the NPHS theater department is Dominic Folino, junior, who played the role of Benedict for the second part of the show. As each school performed their own section, different aspects of the characters arose allowing for new viewpoints. "You get to see different perspectives on how people will interpret things," Folino said. "I can see how people take the characters or the scenes themselves and change them, and in a way it's art and art can be interpreted differently."
New traditions are never too late to start. Marilyn Strange, theater teacher at NPHS, proved this true by taking a leap of faith into piecing together the "puzzle play" for the very first time. "This is a special production because we have never ever done this at NPHS. We haven't done this in the district at all so this is the first full length production that all three high schools are putting on combined," Strange said. 
Although the production involved all three schools, rehearsals did not. Ave Mallillin, senior at Westlake, provided insight into Westlake's practice. "We've been rehearsing our roles within our class because everyone in the [advanced] class is involved in our part of [the play] and the other schools practice on their own time as well but not all three schools at once," Mallillin said. 
Putting together a puzzle comes with different strategies. Some like to start with edges, while others sort the pieces by shape. Learning new strategies is always a leeway to success as it pushes those outside the box. Students from all over Conejo Valley were able to share their own, unique strategies with one another as they worked to put together their own "puzzle." "It's exciting to work with the different high schools because we get to work with their different tech departments," Strange said. "Students get the opportunity to work with different students and other directors and see how people translate the same work they're putting on."
Although competition is often prominent between schools, the "puzzle play" showcased the admiration and care each school has for one another. "[The collaboration] shows that we're not competitive by saying 'We're the best.' It's showing we're one whole huge theater family [and] it's good to blend everyone together once in a while," Folino said.