December music: Joy to the World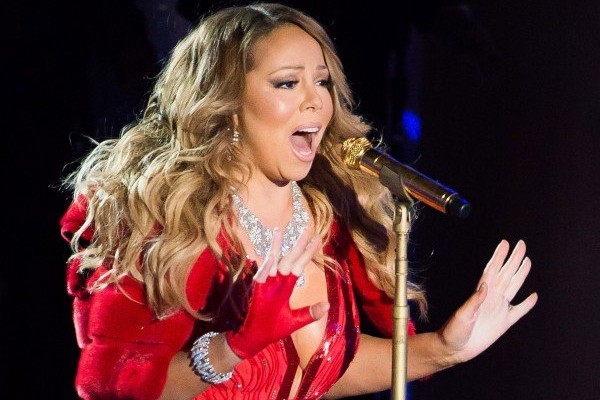 Just as the radio station KOST 103.5 has been playing Christmas music way before the actual date, here at the Panther Prowler, we have been Mariah Carey level festive all year long. Enjoy these merry tracks that will brighten any mood.
"Santa Tell Me" by Ariana Grande- If you are tired of the same 20 Christmas songs that you hear every year, listen to "Santa Tell Me" for a change. Grande maintains the same traditional cheer while bringing the celebration to the 21st century with upbeat pop.

"Christmas (Baby Please Come Home)" by Mariah Carey- Mariah Carey is clearly the queen of Christmas. Carey soulfully belts out the pain of missing a loved one during the holiday season.  

"Last Christmas" by Wham!- "Last Christmas" is a classic Christmas bop that I always come back to. I have never shared Wham's love experiences but I love to belt out the simple yet catchy chorus every time.

"Yule Shoot Your Eye Out" by Fall Out Boy- Do you want to be merry while still maintaining your cool, edgy exterior? Fall Out Boy has provided the right mix of the two in this track! Stay angry at petty issues with an upbeat tune.

"We Wish You a Merry Christmas" by Relient K- This version of "We Wish You a Merry Christmas" is a guitar-heavy rock outlook on typical pop. Stay trendy kids.

"Baby It's Cold Outside" by Kelly Clarkson- Even though we really don't need another pop artists covering this song, Kelly Clarkson's version rocks, especially when she hits those high notes. Clarkson is an incredibly talented human being, and her Christmas album is definitely worth checking out.

"Hark! The Herald Angels Sing" by Weezer- Not to be confused with "The Christmas Song" from the Green Album, Weezer's Christmas album, "Christmas With Weezer" is everything you want in holiday cheer, but Weezer-ified. It's a weird juxtaposition of guitar riffs and head-banging beat, but with Christmas.

"Happy Christmas" by John Lennon- I grew up listening to this song, but I only found out that it was John Lennon recently. He opens with that famous line: "So this is Christmas" and all of your John Lennon dreams come true.

"This Christmas" by Carole King- To be honest, I've never listened to this song but I trust Carole King to make it a good one. It's also a Christmas song, so if it's anything to put forth the holiday spirit, I'm happy to add this song.

"All I Want For Christmas is You" by Mariah Carey- Lastly, how could we forget this classic from Mariah? You thought you could avoid this song, but you really can't. It's a holiday staple. Everywhere you go, even if you hate it, you will, 100 percent guaranteed, sing this song. Mariah is the queen.