"Home Sweet Home Alone" fails to understand filmmaking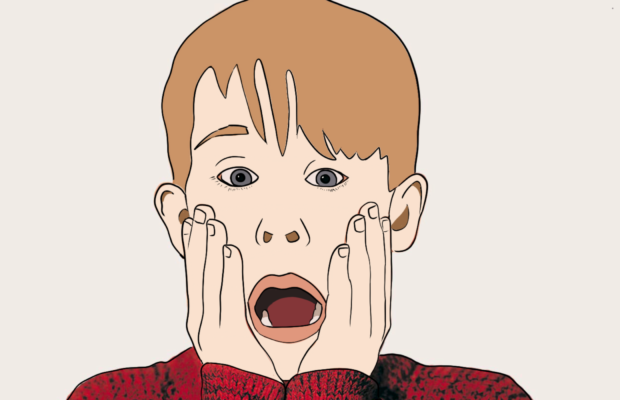 Since 1990 six Home Alone films have been released, only two of which manage to earn above 30% on Rotten Tomatoes. The last three remakes of this holiday classic have been major disappointments, and "Home Sweet Home Alone" released Nov. 12 on Disney+, is not any different.
The film's cast contains many up-and-coming actors, like the star, Archie Yates. Yates' first and previous role in a feature film was as the secondary character Yorki in "Jojo Rabbit," a film that was nominated for Best Picture at the 2020 Oscars. Unfortunately, the awkward writing of "Home Sweet Home Alone" and poor instruction from director Dan Mazer overshadow any glimmer of a convincing performance.
This film spends more time with its "antagonists" than it does with Yates' character, Max. The structure of the film is such that one is meant to garner sympathy for this family which believes Max has stolen from them. Inevitably, as in every Home Alone movie, they try to break into Max's house while his family is on vacation. It is truly painful to watch these people be violently attacked by Max and his contraptions.
The charm of the first two Home Alone films comes from John Hughes, the writer-producer of the first two movies, and his ability to make you sympathize with an otherwise annoying character, seeing the character grow from their experience of independence. The slapstick ending is an indication of his ability to take care of himself. "Home Sweet Home Alone" does not understand John Hughes' original vision, nor recreate or add to it in any way. It leaves Max as the same annoying and entitled kid throughout the entire movie.
Every click on this film is a confirmation to Disney that the main problem in all the film industry is okay to ignore. The idea that audiences just want to see what they've seen before, over and over and over again is held by every single major movie studio. This movie proves that idea true. However, one simple way this can be combated is for people to ignore these tasteless remakes and guide their valuable attention to something new. This is the only way the industry can grow.