Kanye West drops controversial album Donda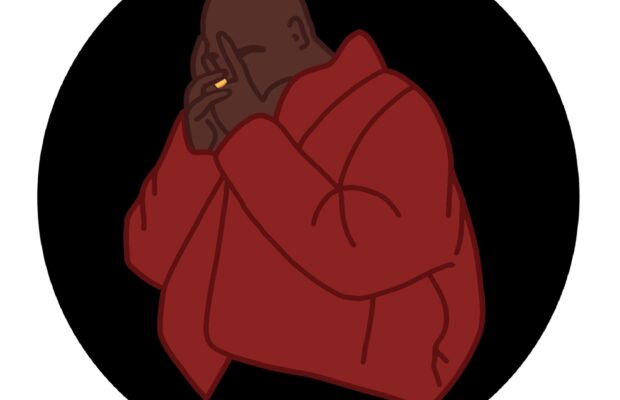 Kanye West, one of the most influential, popular and controversial music artists of the past century recently released his tenth studio album. The album was released Sunday, Aug. 29, and broke numerous records. Even with some very good songs, with great production, the album as a whole has numerous weak songs and is not the best album Kanye has made, but is still a fairly strong album. 
The album, named "Donda", is dedicated to West's mother, who passed away in 2007. Donda's death had a big impact on West, and with it he became a controversial artist, but kept on releasing top-notch music albums. West has recently devoted himself to Christianity and these tones are evident in some of the songs in "Donda". These tones work well in most of the songs, but can be a little off-putting to some listeners. 
Before the release of "Donda", West announced the album to be released on July 24, 2020, but it was delayed, and thought by many to never be released. Nevertheless, West announced he would be doing a live streamed listening event for "Donda" in July. West was presumed to release the album after the first listening party, but two more were held, before releasing "Donda". With each listening event, fans expected Kanye to release the full album to streaming services, but everytime fans were let down. Kanye's long possession of "Donda" did have an effect, as fans who watched the listening events were listening to songs on the album for the third time. However, even if fans did not have the first listening experience, "Donda" was very well-received, and broke numerous records.
West starts the album off with the song, "Donda Chant," in which Syleena Johnson, an American R&B artist, repeats the name Donda over and over again. However, it was revealed that everytime Donda, the name of West's late mother, was spoken, it represented a heartbeat from Donda, as she was dying. Donda is also repeated 60 times, the age Donda was when she passed away. 
West starts the album off with darker, more rap focused and fast paced songs. As the album goes on, West transitions into more heartfelt songs, many being God-oriented songs, revealing a shift in the album. The two contrasting types of songs help to address a wide range of listeners, people who like the faster-paced rap songs, and others who enjoy the somber songs. 
"Donda" as a whole is very different from previous albums, as the songs do not have a cohesive format. Yet, this does not take away from the standout hits that make this album unique. The album all together is good, but should not be considered as the number one album on West's discography, but also not the worst album.