Seniors opt for a different route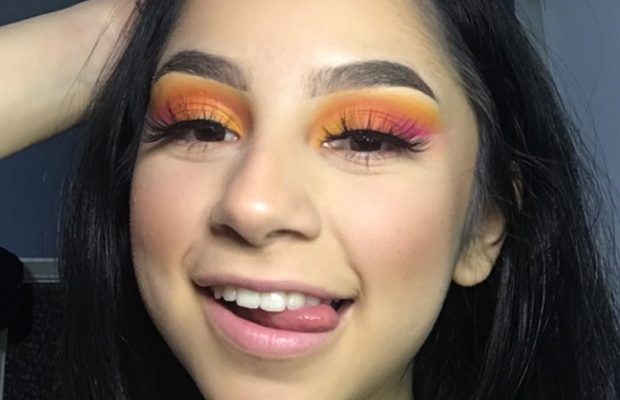 In a culture that is becoming more focused on college admissions, it is important to take a step back and acknowledge students who take the road less recognized. Community colleges and trade schools remain important options for students and give opportunities that many traditional four-year schools cannot match.
Carroll and Pedroza dive into cosmetology
The word "apprentice" may conjure up images from the Middle Ages, but it's an option that Courtney Carroll, senior, is fully embracing. Carroll is passionate about cosmetology and hopes to gain experience working with her mother, a hairdresser. "I've worked on doll heads before just because I just find it so interesting and fun to do," she said. 
Carroll's decision was heavily influenced by her family, many of whom work in the cosmetology industry. "Every time I hear about their experiences and the things that they've done, it just sounds so fun and it's such a good time to me and I'd rather have a creative, fun job that I can enjoy," Carroll said.
While Samantha Pedroza, senior, also wants to go into cosmetology, she has chosen a different route, planning on attending Make-Up Designory (MUD) in the fall to hone her makeup skills. "I am really interested in makeup, just watching all these YouTube videos… After doing a lot of studies and research, I just want to become a makeup artist," she said.
Pedroza explains that MUD will teach her how to succeed in the makeup industry. "It's not just makeup that I'm learning, I'm also learning business skills, how to put myself out there, how to create my own website and everything like that," Pedroza said.
Pedroza's desire to pursue her passion was validated by a teacher she had her senior year, Gary Fabricius. "He always told us to find a job where you're going to be happy… If you work at a job you love, you never work a day, and I've always just loved that," Pedroza said.
Severtson and Ramirez choose community college
After getting into college, Minda Severtson, senior, faced a tough decision. She realized that attending a four-year university was not the right choice for her. "I just need to take some time to work on myself and work on my maturity and my emotional stability to really thrive being on my own," she said.
Severtson will be attending Ventura Community College in the fall. She plans on studying psychology and film and likes the classes that Ventura offers, which she hopes to ace. "I just want to work as hard as possible and take these two years that I have at home to really buckle down and focus," Severtson said.
Robert Ramirez, senior, is also interested in psychology and will attend Moorpark College in the fall. "It's the cheapest option, really. One that's viable for me… Instead of stressing about making it directly into a four year, go to a community college to… [make] it easier to get into a four-year," Ramirez said.
Community college often receives a negative stigma and is seen as a last resort by many people. However, Severtson believes that there are several positives to community college that are overlooked by most people. "I've just seen a lot of students settle for schools that maybe it was their third or fourth or fifth choice, and they're just going there because they want to say they're going to a four-year rather than take time to really develop themselves," she said.
Above all, Ramirez and Severtson believe that students should take time and make their own decisions rather than blindly following the herd. "We have this very large idea or overall idea about how if you go to college, you're doing the right thing… [But] it's not necessarily the required ticket. Life isn't a one way flow chart. It's a million different paths that can lead to the same conclusion," Ramirez said.