The Australian Open continues through a pandemic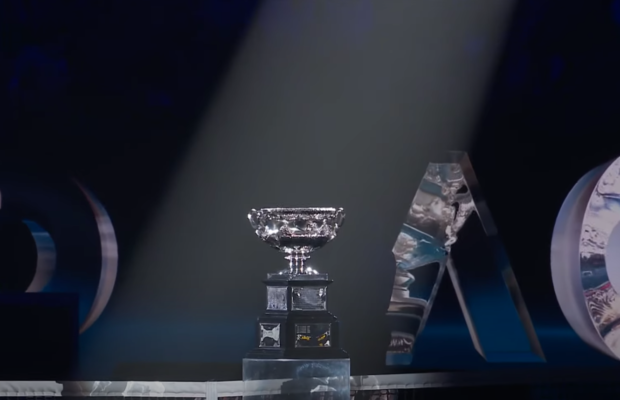 Over the last two months, two new grand slam champions were awarded their titles at the Australian Open, with Naomi Osaka and Novak Djokovic adding to their already existing collection of accolades. Players from all over the world came to compete for the grand slam title. 
Naomi Osaka won her fourth Grand Slam title on Feb. 20, at only 23 years of age. She is currently seed number three in the world. Osaka played Serena Williams, former number one woman in the world, in the semi-finals. The two players have a close mentor-student relationship that was established the first time they played, with Williams serving as a major inspiration in Osaka's tennis career. Novak Djokovic won the gentlemen's division of the Australian Open, this grand slam title adding to his long list of 18 grand slams. Djokovic maneuvered his way to the finals and maintained his number one position in the world. 
The tournament saw many matchups that were exciting to tennis fans, including Aslan Karatsev proving himself as a relatively unknown qualifier. Karatsev started out playing consistently in the first few rounds and even beat seeds eight and six. Karatsev made it to the semi-finals where he lost to Novak Djokovic, seed one. Karatsev is only 27 years old and with the Australian Open, Karatsev went from rank 114 to 42 and earned $658,000, doubling his career earnings. 
In Melbourne, the COVID-19 situation is a lot more under control compared to the United States. This allowed the Australian Open to commence with nearly as many players as they normally have; however, stadiums were not allowed to be filled up completely. For the first week of the tournament, the bleachers were empty, but the following week, the stadiums had 50 percent capacity. 
Players had to take precautions and quarantine for two weeks before playing. However, once the tournament started, they were given a bit of freedom and only had to wear masks on the transit to their hotels. Even with all the precautions, there were multiple cases of COVID-19 reported during the tournament, but the tournament directors worked proactively to make sure that the threat did not elevate.