USA dominates Olympics: claims majority of medals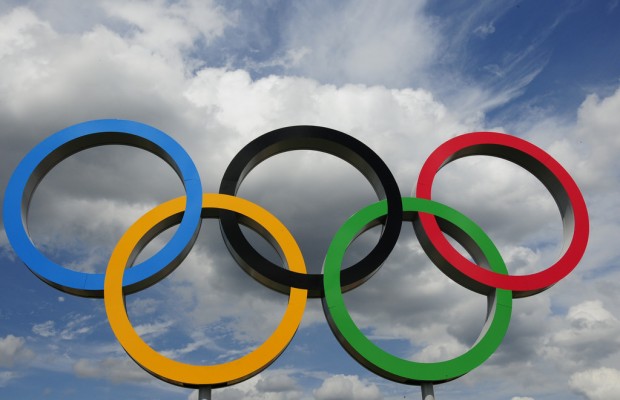 Every four years the best athletes in the world come together to compete for the gold in the summer Olympics. This year, the Olympics were held in Rio De Janeiro, Brazil. The United States came home with forty-six golds, thirty-seven silvers, and thirty-eight bronze. While all of the American athletes definitely made their mark on the world, there were several specific competitors that stood out for their outstanding performances.
American swimmers excelled in the Olympics with many of the athletes winning medals. The most decorated Olympian of all time, Michael Phelps, came back to the pool one last time and won five gold medals and one silver. Phelps now has twenty-three gold medals, three silvers, and two bronzes at a total of twenty-eight. Katie Ledecky, a 19-year-old from Washington D.C., set several world records this year, winning four gold medals and one silver. Also, Simone Manuel became the first African American women to ever win a gold medal for the US in the pool. She won two golds and two silvers in the short distance events. Nathan Adrian won two golds and two bronzes in the pool this year and added to his medal total of seven Olympic medals.
Simone Biles led the U.S. gymnastics team to several gold medals. As a team, the USA came out on top against all of their competition and went on to win twelve medals throughout the games. Simone Biles won four golds and a bronze, and Laurie Hernandez won a silver on the beam. Gabby Douglas came back for her second olympics and won a gold medal in the team all around, adding another gold medal to her olympic career. Aly Raisman came back for her second olympics as well, and she showed everyone that she was still in her prime by winning three more olympic medals with her performance in the all around and floor exercise, coming in second only to Simone Biles.
The track and field athletes performed well, winning thirty-two medals, the most out of any country; the next closest was Kenya at thirteen. Matthew Centrowitz won the 1500 meter race and became the first American to win the event since Mel Sheppard in 1908. Ashton Eaton won his second straight Olympic gold in the decathlon and was crowned the "World's Greatest Athlete". He holds the world record for most points for a decathlon as well. Finally, Allyson Felix became the most decorated women's track athlete in Olympic history with her silver in the 400 meters and golds in 4×100 meter relay and 4×400 meter relay.
Kerri Walsh Jennings and April Ross won a bronze medal in beach volleyball this year as well. They went undefeated up until the semi final, where they lost in a game against Brazil.
This year's Olympics were filled with entertainment, heartbreak, and happiness for the people of the United States. Although many major athletes retired this year, there is a new era in American sports and judging from the success of this year, the US will continue to bring back medals and will strive and prosper for many more Olympics to come.