The Oscar nominations underwhelmed me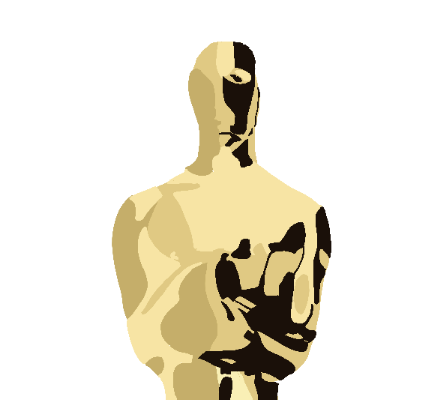 The 2023 Academy Award nominations were announced in late January, and I have very mixed thoughts on them. Every year we have the sweeps and snubs, but this year, I was overall disappointed by the nominations.
The Oscars have lost a lot of attention and credibility over the years for their clear bias towards and against some celebrities and genres. There are times when it seems like they forget about movies that were worthy, like the past year's Jordan Peele's "Nope," Ti West's "Pearl," and Robert Eggers' "The Northman." Every year there are movies that get nominated in most of the categories, and this year, those films are "Everything Everywhere All at Once" and "All Quiet on the Western Front."
Every year, there's also a collection of movies that get unexpectedly nominated or really become heavy hitters across the board of categories. An example of this is "Elvis," which got nominated for Best Picture, Best Actor, Cinematography, Costume Design, Production Design, Film Editing, and Best Makeup and Hairstyling, all being well-deserved. This is fantastic news for me as the film was one of my favorites of last year. Austin Butler is also my pick for the Best Actor win, even over Brendan Fraser's phenomenal performance in "The Whale," the other nomination that people are pushing for a win.
There are movies that severely underperformed at getting nominations, one of these being "The Batman." I may have a slight bias, as it was my favorite film of last year, but I still see the underrepresentation comic book movies tend to get from The Academy, aside from a couple of exceptions like 2019's "Joker" and 2018's "Black Panther." "The Batman'' was only nominated for Sound, Visual Effects, and Makeup and Hairstyling.
The competition for the Sound Oscar is high with the presence of movies like "Top Gun: Maverick" and "Elvis." "Avatar: The Way of Water" is also the front runner for Visual Effects, but I think nothing else should win. "The Batman" truly deserves the win for Makeup and Hairstyling just for the work done on Colin Farrell as the Penguin, and that's just one example of the fantastic makeup and hairstyling in the movie.
Most of my frustration comes from the sweep that was the nominations for "Everything Everywhere All at Once." It was nominated in 11 categories, the record of this year's award season. I did really like this movie, but one of my biggest pet peeves is when people go crazy over a movie I didn't think was as good as it was reviewed. This makes the movie I liked feel overrated and that really affects my enjoyment of the movie itself. To add to that, getting so many nominations over movies I find to be much more worthy really bothers me.
To be fair, this issue only comes up when we have a great year for movies which is what 2022 was. I've ranked all the 2022 movie releases I watched on my own time and out of the 75 releases I watched, I'd say the top 28 were all great movies. As of right now, I've only seen two 2023 movies and I'm hesitant to call either of them good movies. With that, it's clear to me that next year's award season will start up a different kind of conversation.
I'm not overly thrilled about what movies were nominated this year, but there was no shortage of great movies that were released in 2022, nominated or not.