NPHS students adventure in the snow this winter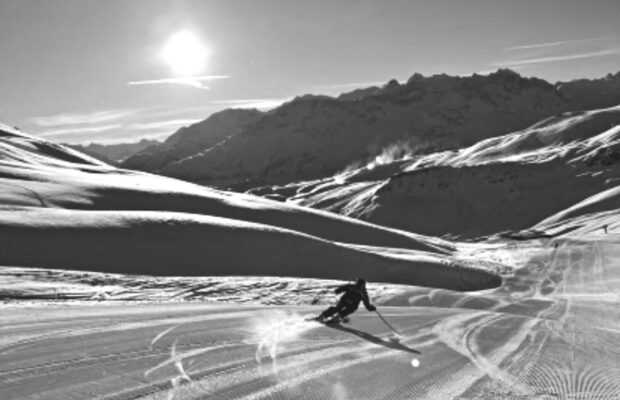 With snow-capped mountains just a short drive away, Newbury Park High School students are strapping on their skis and snowboards, and enjoying the thrill of gliding down the powdery slopes of various mountain resorts in California.
Riana Thur, sophomore, is an exchange student from Switzerland who continued her love for skiing here in the United States. "I've been skiing my whole life in the Swiss Alps and skied at Mammoth for the first time this year," Thur said.
Starting at three years old, Thur and her family have made an effort to ski as much as possible. "My parents would make me and my brothers learn how to ski because they ski themselves, and that's just how we would spend our weekends during winter," Thur said. Thur not only loves to ski, but she loves the whole aspect of being on the slopes all day. "It's not only the skiing, it's everything around it too," Thur said. "My family and I love getting hot chocolate, eating lunch together, and tanning outside."
However, many students have taken up snowboarding as an alternative to skiing. Sophia Jimenez, senior, makes the trip to Mountain High Resort two to three times a month, finding the shorter drive to a less crowded resort more peaceful. "There's always traffic when you go to Mammoth or Big Bear so I feel like it's a little more secluded, which I like," Jimenez said. She enjoys snowboarding, finding a sort of calm in the chaos that occurs on the high altitude mountain resorts. "My favorite part about the snow is just the quietness of all of it … I feel like snow makes everything quiet and you get to enjoy the peace," Jimenez said.
Picking up a new sport late in high school is no easy feat, however, Tim Chen, senior, began snowboarding just two years ago when he first went up to Mammoth. Unlike Jimenez, Chen enjoys taking the longer trip to Mammoth, finding the snow conditions more favorable. "I just feel like Mammoth has the best powder to snowboard on … I also really like how there's so many options to ride from at Mammoth," Chen said. Seeing snowboarding as a stress reliever rather than a sport has made his snow trips more enjoyable, especially during the school year. "Snowboarding is really fun because you can get your mind off of things, especially during school […] You can just go on the slope, and forget everything about it," Chen said.
Whether it's skiing or snowboarding, students at NPHS find joy in the slopes of the mountains. "I love the exercise and being outside. It's just overall a fun way to spend your weekend with friends and family," Thur said.