The Random Acts of Kindness Club prepares for their final event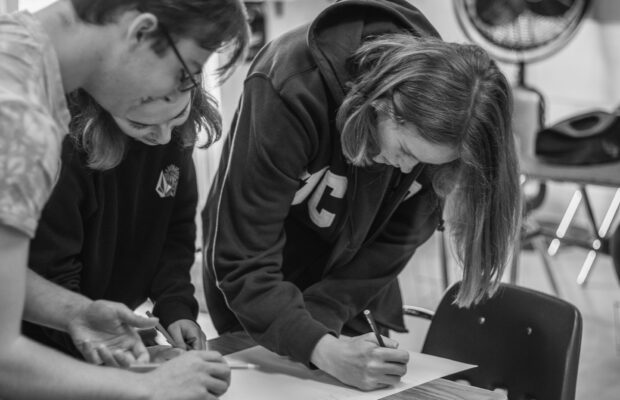 The Random Acts of Kindness Club (RAOK) has existed on campus for four years, and of those four years, they have been committed to making our school community a happier space. The club puts on events like the Valentine's Day grams and portions of Teacher Appreciation Week, which this year is May 8-12.
Bryce Hutchins, senior and President of RAOK, has been a member since it was founded four years ago. His favorite part of the club is the environment created by the members. "I really love the atmosphere, it's a very relaxed club," Hutchins said. Despite the minimal amount of stress, however, the club gets their responsibilities done on time. "Even though we're all very relaxed and chill, we still get a lot done and we have a lot of fun doing it," Hutchins said.
Linnea Trotman, senior, has been in the club for all four years, as she enjoys the nature of which the club takes suggestions, and the freedom that the club has to do whatever they want, as long as it benefits the morale of the school. "I like that people can submit ideas for us to do stuff…since we're a general club, we can do anything that is suggested for us to do, rather than any specific thing," Trotman said.
One of the main events that the club participates in is Teacher Appreciation Week, where they help put together notes and small gifts for all the teachers of Newbury Park. Gabriela Parsinia, senior, explains what the RAOK club does to make this week special. "For our club, we specifically write kind notes and give them kind of like little goodie bags all week to just show our appreciation for them," Parsinia said.
Hutchins hopes that, after he graduates, the club will continue to provide some of that kind atmosphere that they have been so committed to. "At the minimum, the club will continue being a promoter of kindness and positivity throughout the school community," Hutchins said. The club needs members to continue to exist in years from now, and as Hutchins explains, the process to join is easy. "Joining the club is very simple, just show up on Tuesday at B-8 at lunch…We're there almost every Tuesday," Hutchins said.