End of drought leads to tremendous snowfall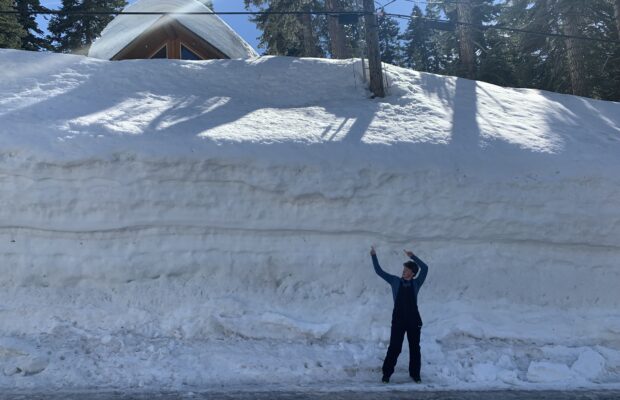 The state of California has been in an off-and-on drought since 2011, with brief wet periods in 2018 and 2020. However, according to the University of Nebraska-Lincoln, 65% of California is now out of the drought, with 34.33% being exceptionally dry, and 8.79% under a moderate drought. This is in sharp contrast to January of 2023, when 100% of the state was abnormally dry, 97% was under a moderate drought, 80% was under severe drought and 35.50% was under extreme drought.
This has also led to an extraordinary amount of snow in areas, such as Tahoe. Tahoe reported roughly 685 inches of snow, far higher than the typical average of 382 inches. However, these high totals have been a tremendous inconvenience for the locals, with many having to dig their homes up from under the snowfall.
The snowfall is at a 25-year high, and it happens to coincide with the resort unveiling a crop of new chairlifts. According to the Sierra Sun, "Palisades Tahoe has had what they are calling their most iconic year yet." While the snow has led to tremendous headaches for locals, ski resorts have been quick to capitalize on it. They have taken time to groom the snow and create terrain parks. Some have even announced that they will be open until June, an abnormally long ski season, and the rainfall is expected to continue.
In spite of all of this, it is unclear if the wet period will last or if it is merely a respite from the drought that Californians have been experiencing for years.