Unique teas bring joy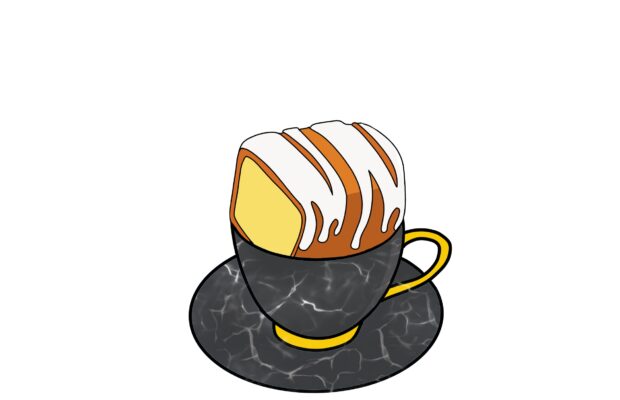 As two avid tea drinkers ourselves, we are well aware the world of tea and its wide range of flavors can be a bit overwhelming–or even daunting–at first glance. Thus, to ease this process, we have taken the liberty of compiling some of our favorites, rated with an emphasis on how much joy they brought us, the most important factor when selecting a new tea.
Arguably, the most intriguing of the teas that we have assembled was Tazo's Lemon Loaf Tea. It is part of Tazo's Dessert Delights collection, which features a small array of dessert flavored teas. Personally, we have never looked at a lemon loaf and thought "hey, this would make a darn good tea," but we were up for trying it out regardless. When first steeping the tea, our first impression was that the tea smelled heavenly, exactly like a freshly baked lemon loaf. Taste-wise, the tea was surprisingly accurate in its ability to capture the essence of what eating a lemon loaf was like without being sickeningly sweet.
Up next was Tazo's Passion Tea, an herbal tea described on the box as "bursting with hibiscus flowers, orange peel, and rose hips" that would send you "straight to a lush, tropical paradise." While this may be a bit of an overstatement, we have no doubt that drinking it was an enjoyable experience for us. Perhaps the most captivating part of this tea was the bright red color, provided it is steeped long enough, which definitely enhanced the experience. Overall, this unique blend created a strong, fruity flavor which is definitely one of our favorites. While we tried ours hot, this tea would definitely be good iced as well, making it suitable for any season.
Trader Joe's also sells its own original blend of tea, which it dubs as the Watermelon Mint Black Tea, the contents of which are self-explanatory. Although the tea itself is not particularly different from your average black tea, it has subtle hints of the watermelon and mint as described that make all the difference. It tastes terrific both hot or iced, and the iced version is perfect for those hot summer days.
For those who enjoy citrus, the Yogi Sweet Tangerine Positive Energy could be a great addition to your collection. The flavor is certainly reminiscent of tangerine without being too overpowering. However, the name is a bit misleading; sure, the tea was good, but the amount of positive energy we got from it is certainly debatable. Nonetheless, it is worth trying, and we recommend steeping for a decent amount of time to ensure the best flavor.
Tea is good. That being said, it should not be the sole indicator of your happiness. Your happiness is dependent on you and you alone. Although tea definitely doesn't hurt.