"Venice of the West" and "Venice of the East"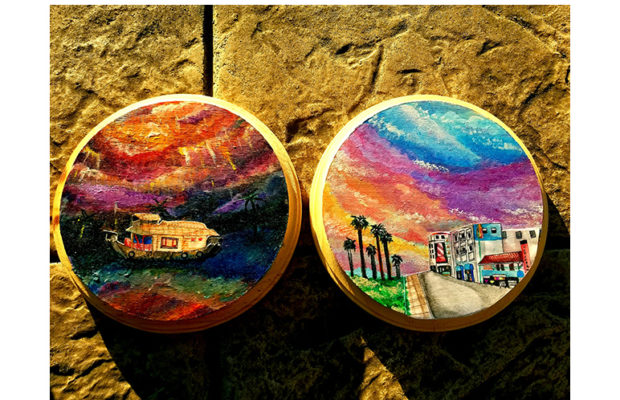 "Venice of the East" and "Venice of the West" by Roshnee Moorthy, senior.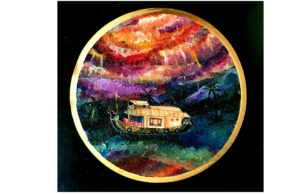 "Venice of the East"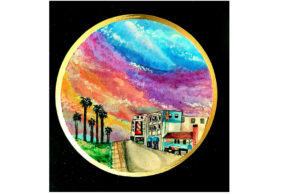 "Venice of the West"
"Venice of the East" refers to the Alleppey backwaters in Southern India (namely Kerala). It depicts a traditional South Indian houseboat which serves as a means of living and way of life for the local community, as well as a popular tourist attraction. "Venice of the West" refers to the West Coast of America, particularly Venice Beach in California. It depicts the iconic buildings with wall murals and the little shops that line the pathway along the beach.
These pieces are significant to me as the concept of home has always been something I have searched for. Kerala is my home state in which the generations before me have lived. I have visited this place many times while I lived in India, and I have had the experience of being on a houseboat before. Venice Beach, which is in California (my current home) is a place which has a lively atmosphere that I love. Both have been places of comfort and solace, and through moving from India to America they have served as reminders that home is where the heart is.