Athletic trainers work behind the spotlight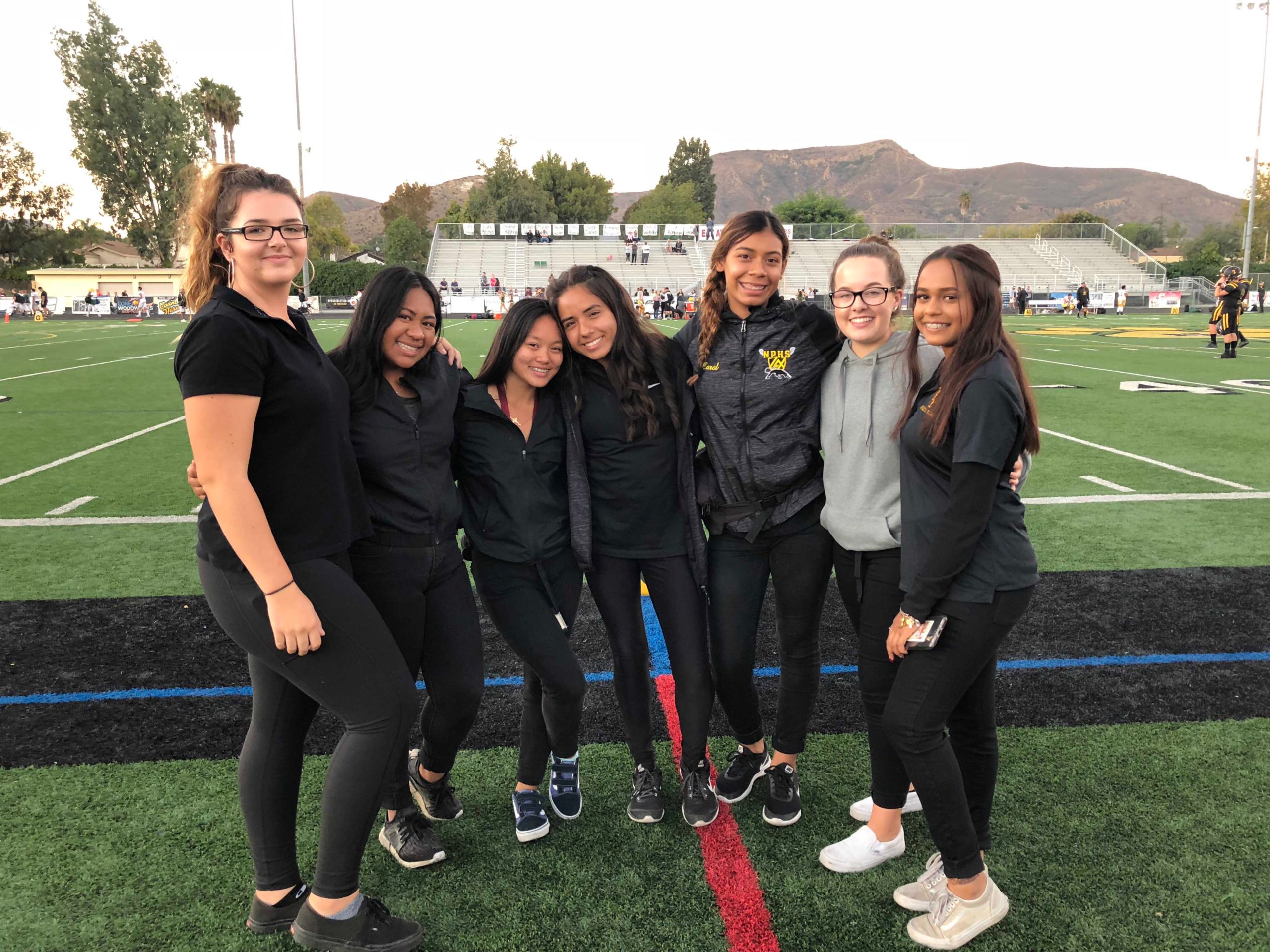 While the athletes are giving their best on the field, a group of students are silently watching from the crowd, constantly alert for any emergency situation that may happen. Although many people may not notice them in the game, the athletic trainers are an integral part in the athletic department.

The main job of athletic trainers is to help athletes get prepared for a game and to be the first to respond to an injury during a training event or a game. They are taught basic sports medicine knowledge such as icing, stretching and rehabilitation mechanisms along with training in first aid.

Lauren Armedilla, senior, joined the program her sophomore year and has since fallen in love with sports medicine. "I was always interested in the medical field and never had a specific path into where I was going. So I always thought, Okay, let's try medical and see where that takes me," Armedilla said. 
The program sets up an open clinic every Wednesday to help with any injuries athletes have acquired over the past week. From this, the members of the program are able to apply the knowledge that they learned into real life case studies, ranging from broken bones to torn muscles. One of the active members, Sadhuni Jayaratna, senior, described one of her most memorable encounters as an athletic trainer. 
"The player was trying to intercept the ball and jammed his finger against it. His ring finger was really swollen and he was unable to move it. My initial reaction was to get a certified athletic trainer from Bonnie due to the fact that I am still a student. I had him sit out of the game and ice his finger," Jayaratna said. 
Noelle Estiandan, senior, joined the program as a sophomore after she shadowed football practices in the previous year. "I've never really been athletic or good at sports, but I was still interested in them and I wanted to be around them in some way. I also was exploring my options in what I might want to pursue in college," Estiandan said. 
Not only were the members able to gain more knowledge and experience through this program, they also developed critical skills that are useful even outside the realm of sports medicine. 
"The best thing I've probably learned or gained from being a trainer is problem solving. I learned that problem solving is not just a skill, but a whole mindset. One that drives people to bring out the best in themselves and shape the world positively," Estiandian said. 
Students who are interested in sports medicine are all welcome to join the athletic trainers program, no matter if they treat is a future career or just one of their hobbies. 
"I think this just really opened my eyes that there is a need for sports medicine and that no one's really aware of this,and that I am willing to offer my services and that there's people out there who'd like really need my help," Armedilla said.