Waterpolo pools talent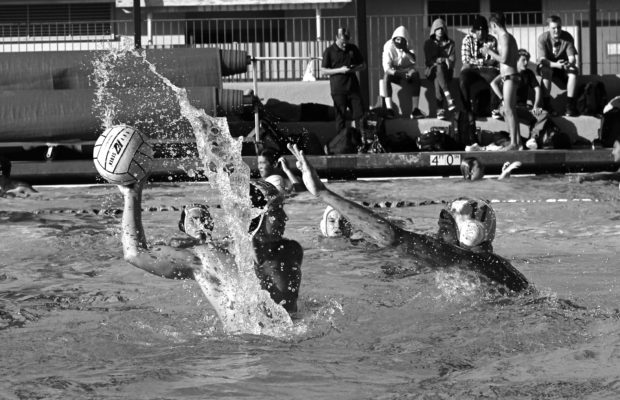 After months of practicing in the pool, boys' water polo ended their season with a 17-10 overall record. The team qualified for CIF playoffs and placed third in the Marmonte League, edging out Westlake and Calabasas. As the season comes to a close, the boys reflect positively on their experience playing as a team.
David Smith, senior, has been playing water polo for four years. He believes that a large challenge with every season is building camaraderie between team members, which can also affect performance in the long run. "Our different grade levels make it really tough for our team to have that chemistry," Smith said.
However, as the season progressed, Smith says the team was able to build the connectedness needed for success. "I definitely feel more connected with my team than at the beginning of the season… they really made the season fun," Smith said.
Chris Pellegrin, junior, states that much of the team's success boils down to experience playing the sport. "We have a lot of individual skill on our team. Most of us have been playing club water polo at South Coast Aquatics since middle school," he said. Despite this skill, Pellegrin believes that there is always room for improvement. "We definitely need to work on playing more as a team… we lose those opportunities to score because of selfish shots," Pellegrin said.
Dave Gleisberg, water polo coach, believes that the team accomplished much throughout the season. "(Some highlights included) winning close games against some of the other teams in our league," he said. Having coached for the past decade, Gleisberg is familiar with the challenges that come with each season and hopes to increase the team's performance in years to come. "(We need to) just get better and better at everything, physically and in game situations," Gleisberg said.
While seniors like Smith are leaving water polo behind, returning members look forward to next year's season. "I am super excited to learn everyone's strengths and weaknesses after a year goes by," Pellegrin said.