Community honors Courtney Brousseau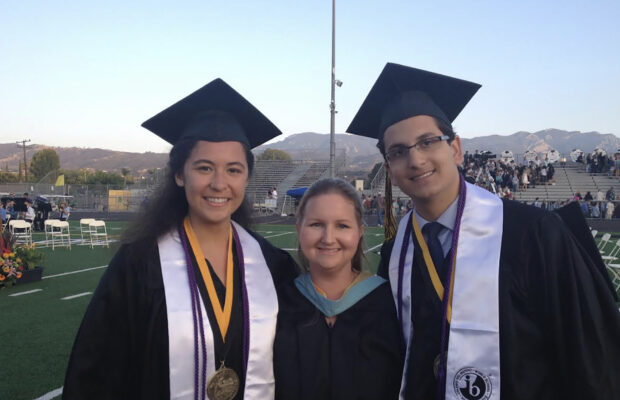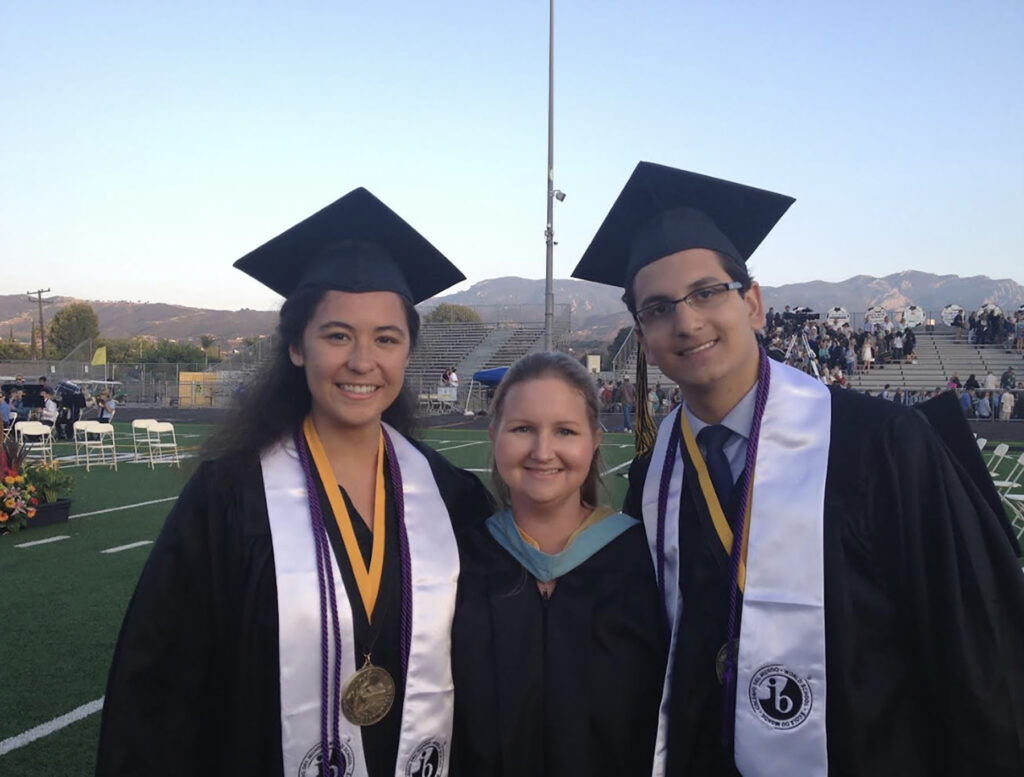 Grads- Grace O'Toole, Michelle Saremi, and Courtney Brousseau (left to right) pose for a picture after the 2015 NPHS graduation. "Courtney taught me what it meant to be brave. He stood for so much and he never backed down, he was so diplomatic and mature and intelligent that his level of persuasion surpassed mine by a long shot," Michelle Saremi, Prowler adviser, said,
Teachers, family, friends and community members. All of these people and more felt the impact of Courtney Brosseau, honored during a celebration of life service on May 7, 2022. 200 people gathered in the NPHS quad to share stories about Brousseau's endless drive, big heart and quick wit. 
Brousseau was a member of the NPHS class of 2015. During high school, Brousseau was involved with many clubs, serving as Chief Justice of Miller Youth and Government and co-editor-in-chief of the Panther Prowler. Brosseau went on to study at UC Berkeley, a 2019 graduate. On May 1, 2020, Brousseau was shot in Dolores Park in San Francisco and passed away from his injuries 4 days later. 
Brousseau's mother, Rekha Garg, began the service by reflecting on what it has been like in the aftermath of her son's passing. "The past two years have been like a nightmare, and I keep hoping that when I wake up Courtney will be there. I'm so thankful for all the support and love, for all of you who are here today and those of you who were unable to attend his celebration of life," Rekha Garg said. 
Countless other family members were in attendance as well, including his uncle, Sonny Garg. "What was remarkable was it didn't matter what age you were, Courtney touched you. You may have been younger, you may have been the same age. He was consistently empathetic and caring. It's the amazing consistency of what everybody said," Sonny Garg said. "He understood that protecting the most marginalized people and fighting for them [was important], and he understood the power he had as an individual."
As editor-in-chief of the Panther Prowler, Brousseau never backed down from a challenge. Grace O'Toole, Brousseau's co-editor-in-chief, recalled the constant effort he put into every publication. "He had such great attention to detail, such an eye for designs. It was just really amazing to see how much heart he put into the work we were doing every day," O'Toole said. 
Panther Prowler adviser, Michelle Saremi, echoed this sentiment, explaining the many ways his legacy lives on in the Prowler today. "When Courtney joined the Prowler staff his freshman year, he immediately began making an impact," Saremi said. "He took us from print to online, which is incredible, he started social media accounts that I couldn't even keep up with, he was too fast."
Many of Brousseau's former teachers attended the event, including Sean Flaherty, speaking on his careful negotiation skills following a difficult quiz in the class. "Courtney came in at lunch on his own time and handed me an envelope presumably from him. I soon opened it up to find a letter, typed no less, in which Courtney made a mature, reasoned, respectful request that I consider reducing how much I would weigh a quiz," Flaherty said. "Courtney's score on the quiz was by no means the worst in the class and he was never one to quibble about points for a higher grade. No, he made his case for the good of the entire class, and even for my own good, as someone who would, or should want to, 'deserve to be known as a fair and right-minded person.'"
Activism was a very important aspect of Brousseau's life. He formed the organization "Students Transforming Education" at age 16, prompting him to reach out to State Superintendent of Public Instruction candidate Marshall Tuck. "You don't get an email from a 16-year-old kid every once and while saying, 'I launched an organization, I've got thousands of signatures,'" Tuck said. "We saw this, and we thought okay, this kid must be coming from Oakland, or Watts, but this kid was coming from Thousand Oaks. All these policies weren't impacting Courtney, the policies he was fighting against and the policies he was organizing tons of kids around were issues that impacted kids he didn't know at all."
Perhaps Brousseau and his whimsical character are best remembered by his last tweet, posted only hours before his life was taken. The tweet reads, "I just ate a delicious burrito in Dolores Park and for a brief moment everything felt okay."