News in Brief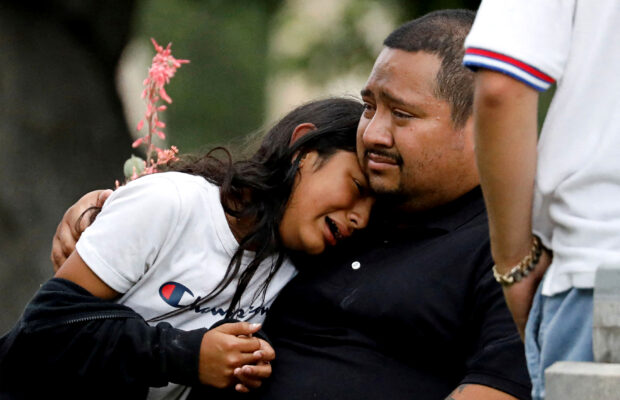 SCOTUS leak signals end to Roe v. Wade
On May 2, a draft Supreme Court opinion in favor of overturning Roe v. Wade was leaked to the public. This leak signaled a possible end to federal protection to an abortion, a right that Roe v. Wade guarantees to all Americans up until 24 weeks. Marisa Canepa, a member of the Periods With Pride club, was saddened by the unfolding events. "When I saw the news, it was an initial feeling of shock, but then it was like, 'why am I even surprised?'" Canepa said. Canepa discussed empathy and how necessary it is at this moment. "Take a step back. Take all of your personal bias and predisposed opinions about abortion, and just think about the position that we are in," Canepa said.

Spring Dance Concert amazes audiences
The annual Spring Dance Concert from May 12 through 14 displayed the hard work of the NPHS beginning, intermediate, and IB dance classes during the semester. Carolan Cameo's dance classes performed at the Spring Dance Concert and were joined onstage by the dance team, as well as the hip-hop club. The crew performed a large variety of dances, some in complete contrast to each other in terms of style. Janelle Greene, senior, is a part of both the hip-hop club and Cameo's intermediate class. "Once we got it down, we would keep practicing until we thought it was really good, which [was not] until the concert," Greene said. "We've been practicing the whole time, and it has definitely paid off."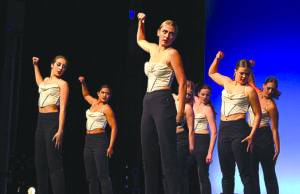 NPHS puts on One Acts
The NPHS theater department presented their annual production of student One Acts on May 6 and 7. While the actors showed off skills they have cultivated on stage over the year, the real stars of the show were the directors who got to see their visions come to life. Ruby Redland, junior, was the director of a one act called "Supermarket". She gives a behind the scenes look of her experience directing a stage show. "It's hard, but I would do it at least once in your life if you could, because it was so much fun," Redland said. "Watching your actors perform the final product is such a proud moment… It was amazing. I couldn't be more proud of my actors."
America grieves more death after Uvalde shooting
On May 24, Robb Elementary School faced the massacre of 21 people, including 19 children from a single fourth-grade classroom. The armed gunman, 18-year old Salvador Ramos, was also killed at the school. This has been recently recorded as the deadliest school shooting since the Sandy Hook Elementary shooting, which has led to many questioning how much the United States has learned since the infamous 2012 mass murder. Families of the victims continue to grieve as activists begin to encourage the regulation of guns. Respects to the victims and their families are still being paid, while protests against gun owners and distributors are just beginning to ramp up.