Softball team honors Coach Dagan's legacy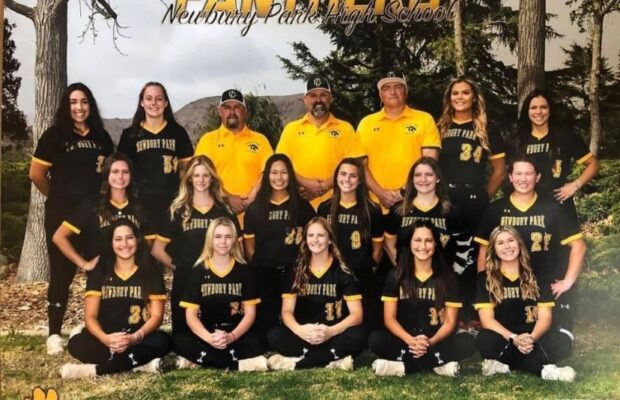 NPHS softball coach Mike Dagan believed his team could achieve anything they put their mind to. With passion and commitment to his role, Dagan led NPHS to CIF-Southern Section Championship in 2018, the first time in our school's history. Dagan's passing on Aug. 27 leaves a monumental legacy on the NPHS softball field and within the community.
Dagan was in a league of his own when it came to coaching, constantly going the extra mile for his team. He was not only a dedicated coach but a knowledgeable person as well. Alyssa Carpenter, sophomore, spoke to his understanding of the sport as well as his interpersonal skills. "There are definitely not a lot of coaches that knew as much as he did. He always knew everything about the other teams. He really just knew everything, it was kind of weird but really awesome. He knew a lot of people, too, which is not completely softball related, but that was one of his strengths- just knowing how people work, and making sure that they're okay," Carpenter said.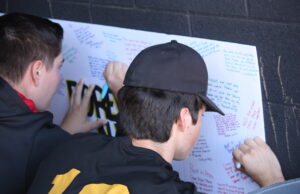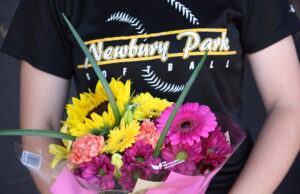 His dedication to the team shined through every day, from his encouraging pre-game pep talks to his tireless advocacy for the new softball field on campus. Maddy Mekari, senior, recalls the impact his motivation had on the team. "He always had a new uplifting quote before games, and it was always so funny and awesome. It always motivated us," Mekari said.
Although he pushed his players to achieve their highest potential, Dagan always had the players' well-being at the forefront of his mind. No matter how the game was going, players recall Dagan being their 'biggest cheerleader.' "There was never anything negative he would say at the games- he'd always wait until practice to make corrections. It was always positive reinforcement to keep us going," Carpenter said.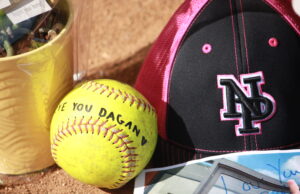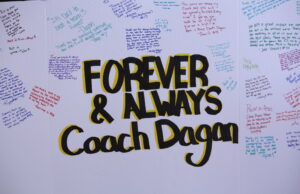 Carpenter recalls that Dagan was wholly devoted to the continued success of the softball team. "We don't get the same attention as a lot of sports, and he put so much into the program. They won CIF, I think it was 2018, that is something he should definitely be remembered by. That was seriously incredible; they couldn't have done it without him," she said.
Throughout the challenges faced on and off the field, players knew they could depend on Dagan for comfort and support. When Paige Henry, senior, was left unable to play due to a surgery, Dagan stayed by her side through it all. "Over the summer, he was always checking in on me and asking for updates. Then a couple of days before he passed, I had told him I got the 'okay' to start throwing. I will never forget how happy he was," Henry said. "To this day, he is the biggest reason I am going to work as hard as I can to get back to playing on the field since my surgery."
The void that Coach Dagan will leave will be extremely difficult to fill. "I think that it is going to be really hard to get another girl's softball coach…He's a unique coach, definitely one-of-a-kind that should be remembered. There should be a certain standard, he would be that standard," Carpenter said.
Coach Dagan will be remembered fondly by those who have had him as a coach. "I would describe him as a good coach, first, and just a good person that had a really unfortunate thing happen to him that he definitely didn't deserve," Carpenter said. "Dagan and his family are such good people with such good hearts."