"Violent Night" will be a cult classic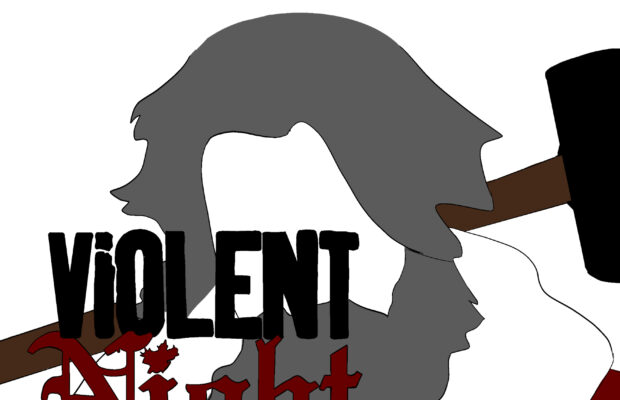 Combine "John Wick," "Die Hard," "Home Alone" and Santa Claus and the result will be "Violent Night". This is one of the few holiday movies I was looking forward to, and I am glad to have been able to get some of my best friends together to go have a blast with this. For its $20 million budget, it has made $75.7 million along with receiving great reviews.
This movie, released on Dec. 2, is about a drunken Santa Claus defending a rich family from a militia of mercenaries robbing them. In doing so, Santa has to build up the courage to fight the demons from his past.
The best part of the movie is easily David Harbour as Santa. He has racked up a few iconic characters in the years since his big leap in popularity due to major roles in "Hellboy" and of course "Stranger Things," where he played Hopper, and Santa is joining the club. He curses like a sailor and slowly reveals his past that was so much more interesting than I could've expected. This cements him as not only one of the most unique Santa portrayals but also among my personal favorites.
Don't take the movie title lightly, there's no better title for this movie but "Violent Night." The violence is in the vein of the "John Wick" franchise and will be gratuitous to some and very fun to others. They filmed the violence in interesting ways that I enjoy; whether that be a reveal, a jump cut or even leaving the frame wide open to take it all in. I love a fun, unapologetically violent movie every once in a while and this fills that craving perfectly. The ways in which violence ensued were creative; the resolution will satisfy the biggest horror fans.
The ride the characters go on is very fun as they all slowly realize that it's the real Santa who's brutally killing mercenaries. That may sound like a spoiler but after the opening scene I promise it's not. One of the best parts of that is the character of Trudy, played by Leah Brady, who brings a bit of a heart to Santa's mania.
But, I didn't particularly enjoy any of the family members; they had their moments but overall they were more of a distraction from Santa rather than a piece of the story I was intrigued in. The leading mercenary who goes by Scrooge, played by John Leguizamo, is a fun character who gets the job done but they could've gone further in making him despicable as the movie would've been all the better for it.
As is, this ranks high as one of the better movies this year and one of the best theatre experiences I had in recent months. I highly recommend seeing this, I promise the entertainment is worth the while. I give it a 3.5 / 5.
"'Violent Night' is a great twist on the traditional Christmas movie and brings blood and gore perfect for the holidays."
5 / 5 – Joe O'Shea, Senior
"A blood chilling story of why you should avoid the naughty list and leave a Santa a cookie." 5 / 5 – Zachary Holzhauser, Senior